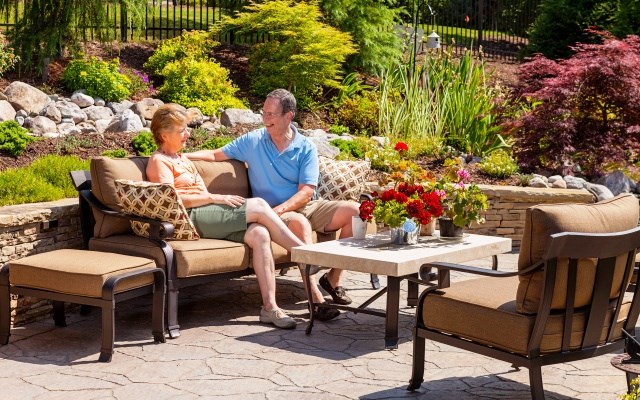 Join us for our Greenest Open House!
Cali Buhrman
Customer Relations
Our third and final day of this year's "Greenest Open House" will be March 21st, 2015, and this one might be my favorite theme to-date —Outdoor Living! From noon to 5 p.m. that day, you will be able to tour over 45 fresh move-in ready homes, and learn about trendy new ways to make the most out of your outdoor living space.
I love North Carolina so much, and many of my fondest memories about growing up here revolve around my childhood home. Between backyard picnics, arguing with my brother about whose turn it was on the front porch swing, or even reminiscing about the warm summer nights when friends and family were over grilling out, I definitely spent a lot of time outdoors; It's an integral part of southern living, and a focal point of the home. Whether you want to relax and retreat over a book and morning coffee, or invite friends over to drink a cold one around the fire pit, there are so many ways to create the perfect outdoor space.
Come join us this month as we celebrate our beautiful homes and the heart of Briar Chapel—Outdoor Living. There will be plenty of yummy refreshments and fun giveaways for visitors, so we encourage you to bring the whole crew! Make the Information Center your first stop to pick up a map, learn more about the community, and enter to win a stainless steel gas grill for the Bobby Flay in your family.
Briar Chapel Information Center
16 Windy Knoll Circle
Chapel Hill, Nc 27516
919-951-0700