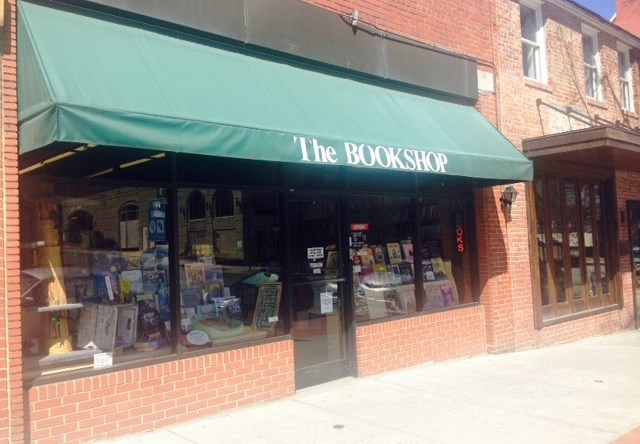 A Few of my Favorite Things...
Cali Buhrman
Customer Relations
There are few things in life more comforting to me than a good bookstore. I'm partial to those that carry used books—the history of readers before, little notes you find on the worn pages, that smell that comes from years of second hand stories (you know the one). I was so excited to move to the Triangle last year because I knew that with all of the prestigious universities around here, there would be no shortage of great reading nooks to explore.
I stumbled upon The Bookshop one Wednesday afternoon after a friend's recommendation. It is located on Franklin Street, in the heart of the beautiful UNC campus and only about 7 minutes away from Briar Chapel. It looked pretty small from the outside, but once I entered, I knew it was just an illusion. From top to bottom, there are rows and rows of endless books, and a little hallway in the back of the store takes you to a completely different room with more titles. All of the books I picked up were in good to excellent condition, and the staff was super friendly and helpful!
One thing I really loved about The Bookshop is that they actually take the time to curate their books, meaning they are all organized and in a system, so if you are looking for something in particular, they can find it quickly. This is nice because I've been to other bookstores where they don't keep track of what is coming in and out, and it can become quite overwhelming when you're aimlessly looking for a book that may or may not be in stock. An added bonus—The Bookshop has a couple friendly cats wandering around to keep you company while you browse.
The Bookshop had an extensive, very impressive history collection, with first editions, rare copies, and information from America to Zimbabwe. There was even a lot on Chapel Hill history, which I sat and browsed for a lot longer than I'm willing to admit.
All in all, I had a great experience at The Bookshop and left with a couple new reads for myself. I will definitely be recommending this place to my history buff friends, or those who are looking for a unique title.    
| | |
| --- | --- |
|  So many books! These stools and comfy chairs were spread throughout the store to make browsing easier |   |
Have a recommendation for a great bookstore? Let me know in the comment boxes below!
The Bookshop
400 West Frankllin Street
Chapel Hill, NC 27516