What Does a Green Home Actually Look Like?
At first glance, a green home looks like any other new or renovated house on the market. For proof, just take a drive through our green master-planned community, where all homes are built according to the rigorous third-party National Green Building Standard (NGBS).
So, what characteristics earn a home its green title?
Efficient energy and water features, like solar panels and WaterSense-certified faucets and toilets. These programs translate into major financial and resource savings. Briar Chapel has collectively saved residents approximately $2.8 million in energy bills since its inception in 2008, and homes with all WaterSense-certified elements can save homeowners 50,000 gallons of water each year, the equivalent of $600 in utility bills.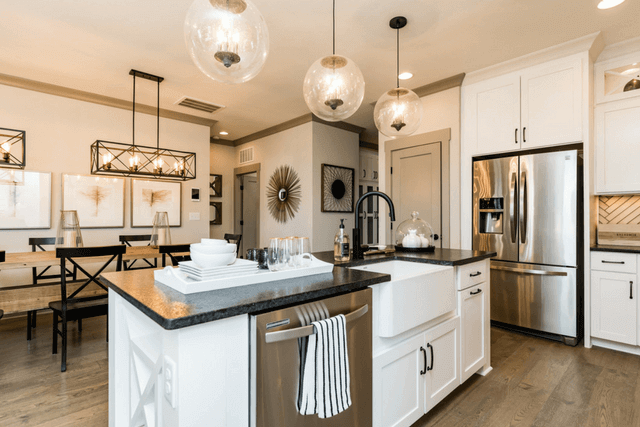 Clean materials, like building products without dangerous pollutants. Green homes' air systems ventilate current airflow and filter out new pollutants. This means your toddler can play on the carpet without threat of inhaling harmful glues or fumes. It means that North Carolina's notorious pollen stays outside of your walls this spring.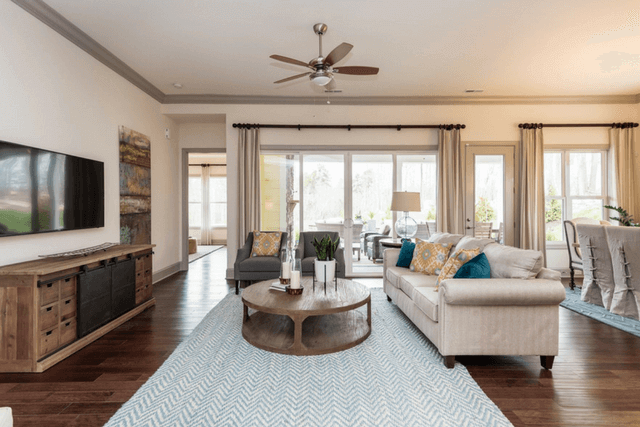 An integrated system, with every aspect reflecting a commitment to sustainability. NGBS Green Certified homes value energy efficiency, premier indoor environmentally quality and cohesion in the surrounding community. Briar Chapel preserves our area's natural landscape with 24 miles of trails and 20 parks to create a green community that extends far beyond the homes themselves. 900 acres beyond, to be exact.
Homes with the NGBS Green Certified mark prove to be approximately 24 percent more efficient than the average North Carolina home. At Briar Chapel, although our homes come in all shapes, sizes and colors, they have one thing in common: all of the homes at Briar Chapel are NGBS-certified, green-built houses approved through rigorous third-party inspections. 
Want to see the difference?
Come to the Green Home Tour!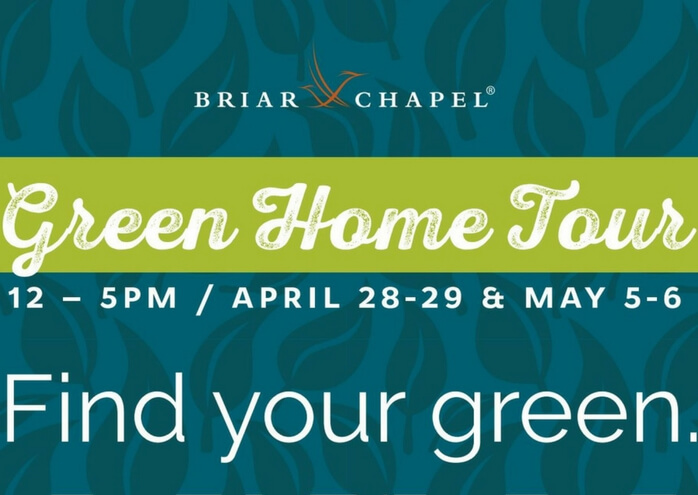 Visit Briar Chapel on April 28-29 and May 5-6 for the 2018 Green Home Tour, where two of our builders, Terramor Homes and Saussy Burbank, will join the Triangle's leading builders and developers to showcase their innovative green homes.
Here are a few of the festivities hosted on-site at Briar Chapel!
Saturday, April 28: Southern Energy Management will unveil insight on how to be more energy efficient in your home.
Saturday, April 28 and May 5, noon – 2 p.m.: ice cream truck on-site
Green gardening activities for the kids and "Green Your Home Goody Bags" for guests
Stop by the Briar Chapel Information Center to register for a chance to win a bundle, including an Echo and Hue Lighting Package! Get all the details here!