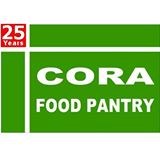 Teaming up with CORA!
Cali Buhrman
Customer Relations
After hearing about all of the great ways our residents are getting involved with local organizations, we were instantly inspired and decided to team up with the CORA food pantry for our Music in the Meadow series. We are asking that attendees bring a nonperishable food donation to help the mission of "acquiring and distributing food to Chatham County residents who have a need for temporary community support to keep themselves and their families fed."
To truly understand how we can help and where our donations are going, Jami Pearson, our Events Coordinator, and I went on a tour of the pantry this past week. CORA is located in Pittsboro, about 15 minutes from Briar Chapel. We met with Patricia and Beth, two women who clearly have a heart for helping and vision for change. Jami and I learned that CORA (short for Chatham OutReach Alliance) is the largest food pantry in Chatham County, founded in 1989. The pantry sees almost 4,000 families in any six month period, and that number is steadily rising. "Last year, about one in every ten people living in Chatham County received assistance from CORA," explained Beth. I was shocked by this statistic, and had no idea there was such a need right around the corner from Briar Chapel.
Patricia and Beth were full of information, and they were so excited about teaming up with us for our summer concert series. Although hunger is a huge issue in our county, there is a lot we can do to help. CORA relies heavily on volunteers and donations to supply their high demand— they currently serve about 500 families per month!
Music in the Meadow will be held the second Saturdays of June, July, and August at Great Meadow Park. Come on out to enjoy live music, food, beer, and support a great cause. CORA representatives will even be on-site to answer questions and talk more about their organization. Together, we can help eradicate hunger from this beautiful County we call home!
For more information about the pantry, click here.