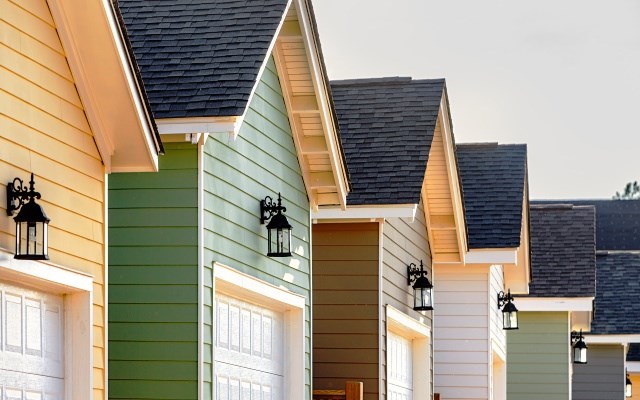 Out with the Old, In with the New
Cali Buhrman
Customer Relations
Often times, one of the very first decisions you make when purchasing a home is whether to buy a new or existing one. Although there are pros and cons to each, homebuilders have come a long way and are more committed than ever to creating efficient, high-quality, and functional spaces that are conducive to making memories for years to come. If you are debating whether buying new is the right decision for you and your family, take a look at some of the benefits new construction offers homebuyers that re-sales cannot give you.
They Work Hard, Just Like You
Newly constructed homes are more energy efficient than ever before. New innovations, such as sealed crawlspaces and spray foam insulation, are being used by many of the builders at Briar Chapel. This can save you lots of money over time. Most older homes have a plastic moisture barrier used in their crawlspace, which unfortunately, can lead to standing water accumulating on the plastic from weather and humidity. This can lead to rotting wood, mold growth, and may attract pests and rodents. A sealed crawlspace is designed to create an environment free of excess moisture, and can increase the lifespan of your HVAC, and can increase indoor air quality and energy efficiency—ultimately, you will save money on utility bills and live healthier.Similarly, spray foam insulation is an alternative to traditional insulation, and does a better job at keeping air inside (instead of losing filtration through walls, windows, and doorways). These are just a few of the new home improvements that can put money back in your pocket and make you feel good about your purchase. Briar Chapel takes this one step further and requires every homebuilder to build to a Bronze NAHB standard, ensuring that our residents will not only save money, but have healthier homes.
Space that is True to You
Another advantage to buying new is having the opportunity to personalize your home. "Buying a new home offers you the chance to have custom options and craft a living space that is uniquely you," says Katelin McCarthy, a representative from our builder, Saussy Burbank. All of our builders have unique floor plans to choose from to fit your family's lifestyle, as well as design centers where you can pick out cabinetry, countertops, appliances, and more. Your home is an expression of you, and taking part in the creation of it means that you will be happier and more satisfied with your investment.
We know how busy your life can get, and your living space should work just as hard as you do! With new technology and innovations that are being introduced to homebuilders, new construction is much less expensive to maintain. Check out this article from the National Home Builders Association, which found that 73% of new homeowners spent less than $25 a month on routine maintenance costs. In turn, this lowers insurance costs, and you can start spending money on things that matter to you, instead of leaky faucets!
Have you purchased a new home recently? Tell us about your experience in the comments below!