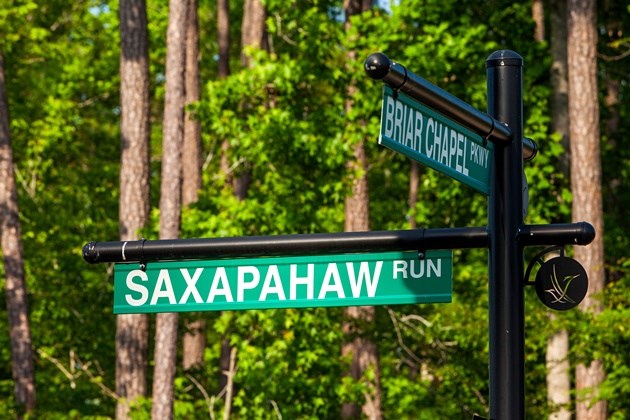 Before Briar Chapel
By Cali Buhrman
Customer Relations
Have you ever wondered what it would be like to live in Briar Chapel hundreds of years ago?
Okay, so maybe not Briar Chapel— Master Planned Communities were unheard of back in the day. However, Chatham County is full of history that many people aren't even aware of! One of our very own residents, Glen Lazarus, is a genealogist and full of knowledge about early settlers of Chatham County. In fact, he recently helped us by providing historical content that we used in our new trail signage, which you will begin to see in coming weeks. We hope that these signs will be a fun and educational addition to our trail system for our residents, visitors, and two on-site schools, Woods Charter School and Margaret B. Pollard Middle School, to enjoy.
I had the opportunity to sit down with Glen and one of the most interesting stories he told me was that when Newland first started construction at Briar Chapel, workers turned up a handful of arrowheads and a cutting tool! Glen believes the Native Americans that left these behind were part of the Sissapahaw tribe, which is where the names of the Haw River and our street, Saxaphaw, come from. These tools were most likely used for hunting wild animals for food and fur.
For more stories like this, be on the look-out for the new historical trail signage throughout the community. We especially want to thank Glen, who has been an invaluable resource for us and has more than 50 years of experience with history in the area. Glen is also a member of the Chatham County Historical Association and runs an informal history club at Briar Chapel. If you would like to get in touch with Glen about the club or if you would like more information on our community's history, you can reach Glen via email.