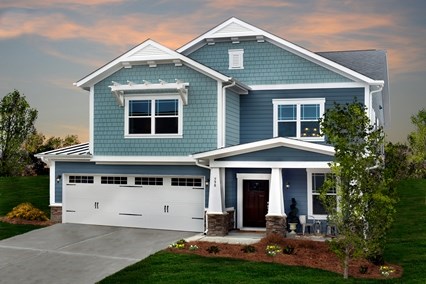 Life is Better with Beazer Homes
Cali Buhrman
Customer Relations
It seems like everywhere I turn lately, I have been hearing how happy residents are with their Beazer Homes. I wanted to find out first-hand what has been fueling their success, so I decided to get the scoop. I tracked down Ty Turner, the Beazer Homes representative for Briar Chapel, and here's what he had to say:
Beazer is a Top-10 homebuilder in the United States. What qualities do you think have contributed most to this?
I believe that our homebuyers see how thorough we are in what we do. We have several quality checks throughout the building process, we make sure to keep customers informed and involved in the entire experience, and people trust us. Not only are buyers getting the highest quality home for their family, but we are building a meaningful relationship with them along the way. The trust we create with our homebuyers is definitely what sets us apart.
What drew Beazer Homes to Briar Chapel?
Wow—where do I start? The amenities, location, focus on sustainable living, and beauty of this community simply can't be found anywhere else. Also, the mix of home-types and ability to build amongst other prestigious builders made Briar Chapel very desirable for Beazer Homes.  
What is the first thing Beazer Homes thinks about when designing a new home?
We always think about the everyday family when we first start designing. We make sure the home is not only beautiful, but functional and sturdy as well, so that a family can create lasting memories for years to come.
How does Beazer develop homes that are personalized and unique to each homebuyer?
In our design center, we have hundreds of options for flooring, lighting, countertops, and more so your home will reflect your own personality and style.
Beazer was awarded the Energy Star Partner of the Year award this year. Has sustainable building always been a priority?
We have really stepped up in creating energy efficient homes in the last five years or so. Between advanced framing, getting third party inspections, and striving for low HERZ ratings, our homebuyers know that we are building not only to protect the environment, but to save them money as well.
Sound too good to be true? Come visit Ty and the rest of the Beazer team, and see for yourself why so many people are trusting Beazer Homes at Briar Chapel!
Contact Ty today at TyTurner@Beazer.com!