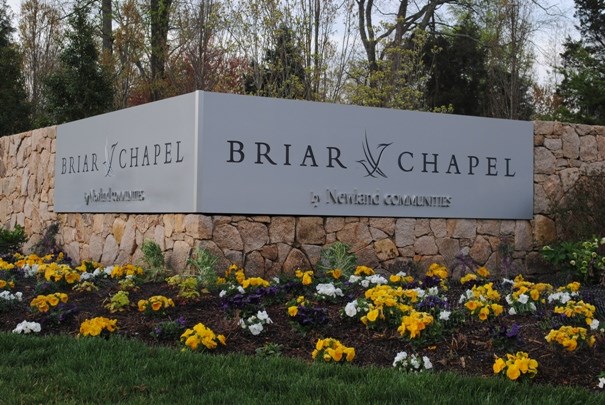 3 Reasons to Consider Buying in a Master Planned Community
Cali Buhrman
Customer Relations
When starting the process of buying a new home, there are many factors involved. Location, safety, and local attractions are all taken into consideration, to name a few. It can seem pretty overwhelming, but what many people don't realize is that living in a Master Planned Community can make it much easier to find a home that has everything you are looking for. Master Planned Communities, like Briar Chapel, are developments that have been planned out long before any construction actually begins. Developers research the best locations, most desirable amenities, and bring top builders on board to create a lifestyle that brings together the values and preferences of buyers. It occurred to me that many people may not be aware of the benefits these communities offer, so I compiled a list of the top 3 reasons you should consider a Master Planned Community.
Master Planned Communities are strategically designed to foster a sense of connection and engagement among neighbors. For example, Briar Chapel has many pocket parks spread throughout the community, encouraging neighbors to come together, relax, and enjoy the outdoors. Our Briar Club also hosts clubs, fun activities, and events for residents to enjoy. With so many ways to meet new people and get involved, it is easy to make new friends.
Because Master Planned Communities are so large and have steadily gained popularity, developers have the ability to select only the best builders to represent them. Briar Chapel has high standards for the homebuilders it partners with, so residents can feel confident in the fact that they're making a high-quality, smart purchase. Along with building great homes, Briar Chapel is determined to offer amenities that capture the lifestyle and values of residents. With our two salt water pools, hiking and biking trails, and Briar Club, you can be sure that you are not only buying a home, but memories and experiences that will last forever. As the community grows, even more amenities may be added for residents to enjoy. Since Briar Chapel is planned to be so large (2,389 homes!) our developer, Newland, commits to having amenities in place upon grand opening so that homeowners will be able to enjoy them from day one.
Everyone knows the saying "Location, location, location!" This is the first aspect that developers think about when developing a Master Planned Community. In being so close to the cultural attractions of Chapel Hill, employment opportunities of the Triangle, and local offerings of Chatham County, Briar Chapel is no exception. With two on-site schools, and future commercial retail coming soon, residents do not have to go far to get everything they need.
By choosing a community like Briar Chapel, you are choosing more than a home—it's a way of life. To get more information on the benefits of living in our community, stop by the Information Center and talk to a Briar Chapel representative today!
Information Center
16 Windy Knoll Circle
Chapel Hill, N.C. 27516
919-951-0700