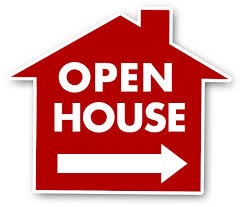 One Gigantic Open House!
Jami Pearson
Marketing and Event Coordinator
What:Chapel Hill's Largest Open House
When: April 27-28, 12-6 pm
Where: Briar Chapel
16 Windy Knoll Circle
Chapel Hill, NC 27516
Spring has sprung in Briar Chapel – Birds are chirping, flowers are blooming and, best of all, we have a lot of inventory on the ground. Naturally, we decided that this was the perfect time to hold an open house. Not just any run-of-the-mill open house either. This is Chapel Hill's Largest (and Greenest) Open House. Oh yes, we like to keep things fancy 'round these parts. I'm sure those of you who know us aren't all that surprised, right? :)
Anyone who follows the news knows that the residential real estate industry is picking up. Rapidly, in fact. Homes are selling like hotcakes, and available inventory is becoming scarce. Luckily, Briar Chapel has a group of builders that are able to keep up with demand and have tons of move-in ready homes available. Over 40, if you want to get technical. With tons of variety, there's something for everyone. Townhomes? We've got 'em. Ranch homes? Check. Single-family and custom homes? Yes and yes.
Now, the best part – You get to walk through all of these homes. Every. Last. One. without having to get anyone to unlock it for you. Why, you ask? Because it's an open house, of course! All you have to do is stop by the Briar Chapel Info Center on your way into the community to pick up a map that indicates where all the available homes are. Easy-peasy. While you're there, make sure to register to win a $100 gift card to Lowes. Will you be joining us?