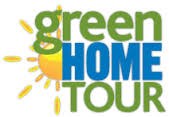 Green Home Tour
Jami Pearson
Marketing & Event Coordinator
Although every home at Briar Chapel is a certified green-built, we love when the Triangle's annual Green Home Tour rolls around; it's a chance to showcase what we love and do best – Green! For you newbies, lets start with the basics. The Green Home Tour, which launched in 2006, aims to promote green building techniques and materials. For two weekends out of every year, builders from all over the Triangle proudly display their entries and educate the public regarding the most up-to-date in sustainable building.
This year, Briar Chapel brought its A-game, providing one of the largest number of entries located in a single neighborhood! Seven, to be precise.
Come out and see us April 13-14 and 20-21 from 12 – 5 pm and explore our entries! Sweetening the deal, we'll be giving away a fantastic wooden Adirondack chair during this event. Now that spring has sprung, it will make the perfect addition to any back yard. Stop by the Information Center for more details.
Saussy Burbank
Homesite 569
68 Owen Towne Road
3 bed/2.5 bath, 1,998 sq. ft.
Homesite 576
59 Summersweet Lane
3 bed/2.5 bath, 1,702 sq. ft.
Homesite 48
22 Tobacco Farm Way
4 bed/2.5 bath, 2,398 sq. ft.
Homes By Dickerson
Homesite 77
688 Bennett Mountain Trace
4 bed/4 bath, 3,201 sq. ft.
M/I Homes
Homesite 404
45 Serenity Hill Circle  
2 bed/2 bath, 1,659 sq. ft.

ForeverHome
Homesite 189
502 Bennett Mountain Trace
4 bed/4.5 bath, 3,937 sq. ft.


Homesite 723
23 Sagebrush Trail 
3 bed/2 bath
Will you be joining us during this years Green Home Tour?