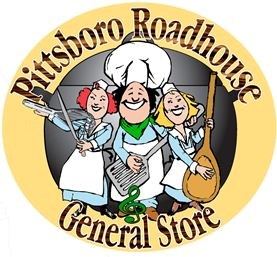 Jami & Kristen Explore: Pittsboro Road House & General Store
Jami Pearson
Marketing & Event Coordinator
When I caught wind of the grand opening of the Pittsboro Road House and General Store a few months, I knew I had to try it out. I mean, it's just down the road from Briar Chapel, hosts cool musicians on a regular basis and combines my two favorite things: eating and shopping. Does it get any better? No, the answer is definitely not.
In order to properly explore a restaurant, it's essential to have more than one opinion. As such, I thought our new Marketing Director, Kristen Gucwa, who's also new to NC, would be the perfect companion (stay tuned for a blog article on her)! When we arrived, she and I were both pleasantly surprised by the overall aesthetic of the venue. The fact that the restaurant has the phrase "General Store" in its name had me picturing something a little more rustic and old school. However, this place is anything but as far as appearance is concerned. With practically floor to ceiling windows, a breezy open floor plan and sky high ceilings, it's evident that a lot of thought was placed into the design of this space. Kudos to the owners!
Not allowing myself to be sold on the appearance alone (far too often, restaurants simply get by on looks while not delivering in the food department), I knew that it was time to roll my sleeves up and dig in. The menu, while not huge, has something for everyone. Generally wary of consuming seafood less than 60 miles from the ocean, I took a risk and ordered the pan-seared salmon over wilted spinach with soy lemon sauce. It just sounded too darn good not to, and boy oh boy was I happy with my choice. When my plate arrived, I was pleasantly surprised by the hefty piece of fish I received. When I took my first bite, I was overjoyed. Moist and chock full of flavor, it was de-licious! Did I mention that it was only $10? Oh yes, I will be back.
Have a suggestion for where I should visit next? Leave it in the comment box below!
Pittsboro Road House and General Store
39 West Street
Pittsboro, NC 27312
(919)542-2432