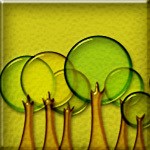 Something to Spark Your Pinterest
By Jami Pearson
Marketing Coordinator

Move over Facebook and Twitter, there's a new social media phenomenon in town, and its appeal is spreading like wildfire. In case you haven't guessed already, I'm referring to Pinterest.
For those of you who are not familiar, Pinterest is a social networking site where users share photos, along with links to where they can be found on the web, of their favorite things, whether it be fashion, quotes, recipes, home décor, etc. The images shared are called "pins" and are organized into theme-based "pin boards," which can be viewed by users' "followers."
If someone likes something you have pinned, she can "re-pin" it to one of her own pin boards, thus allowing all of her "followers" to view it. I know it sounds a bit confusing, but it's really quite simple. If I haven't sold you yet, just you wait….Imagine being able to share all your favorite things with your friends. Conversely, you are able to view their pins resulting in a constantly updating source of new ideas. It's fantastic and oh-so-addictive.
Now that we have established what Pinterest is, I'm incredibly excited to announce that Briar Chapel now has a Pinterest account! For those of you who choose to follow us, you can expect pin boards that cover everything from houses, artwork and events within the community, to recipes and gardening tips. Since our list of followers is growing every day, we can guarantee that our Pinterest page will be a relevant, interesting and continuously evolving source of original and interesting information. Still not sold on the idea? Here are a few "pinteresting" facts for you to think about:
Pinterest has 10.4 million registered users (and growing).
Pinterest gets 1.36 million visits per day.
The average time spent on site is 15.8 minutes. To put things into perspective, the average time spent on site for Facebook is 12 minutes and a mere 3.3 minutes on Twitter.
Now, who's going to jump on the bandwagon with millions of other users and start pinning?