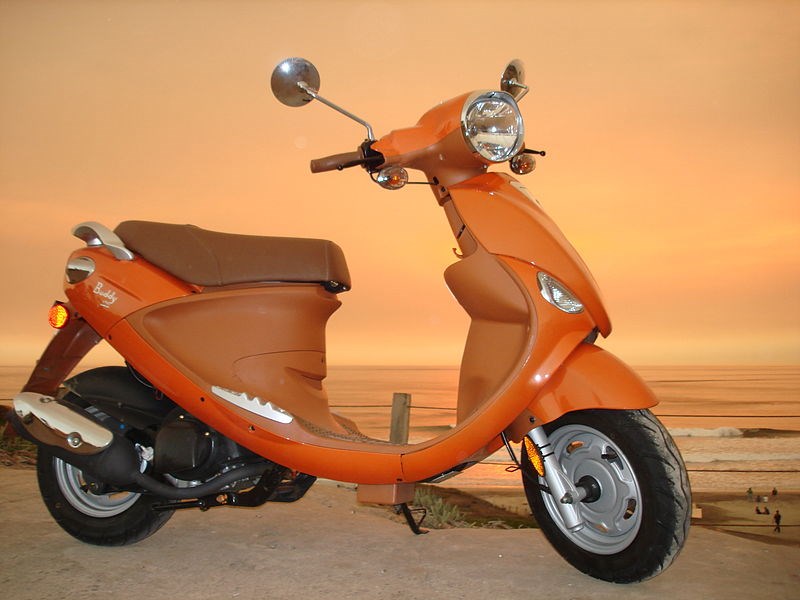 It's the First Day of the Briar Chapel Best Buddy Contest ...
Are you Briar Chapel's Best Buddy? Now's your chance to prove it!
Today marks the first day of our Best Buddy Contest and we couldn't be more excited.  Are you ready to show us what you've got?!  If so, click here to review our first blog and register. As was mentioned in our previous blog post, we are hosting a contest that runs from March 5 to April 15, 2012 in the hopes of finding our biggest fan, with the winner receiving a "Buddy" Scooter at our Earth Day celebration on April 21. Each week, participants can earn a maximum of 50 points.

Although how you earn 25 of these points is completely up to you, the other 25 are only attainable through the methods we announce on the blog each week. Below are the ways to earn this week's 25 points. While doing these tasks are not required, they are, however, necessary if you want to earn the maximum number of weekly points and be entered to win this week's prize of iTunes gift card. Stay tuned to our Facebook and Twitter for helpful hints on how to reach your weekly point goal. Good luck!
Re-tweet blog post – 5 points
Visit lot #532, the Saussy Burbank model, and post a picture of your favorite feature of the home – 10 points
Check-in at Briar Commons on Foursquare – 10 points