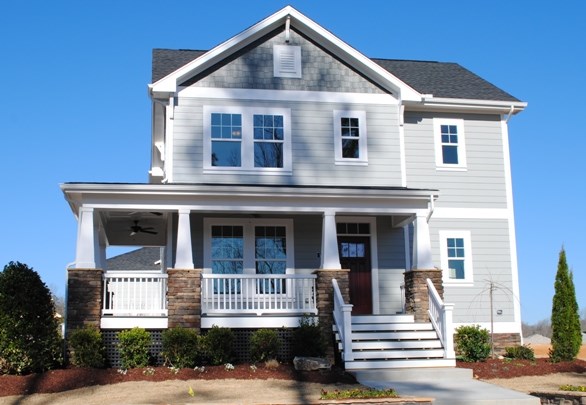 David Weekley Homes Making Plans for a Great Future
By Heather Campbell
Customer Relations Coordinator
March has allowed us an opportunity to get better aquainted with David Weekley Homes here at Briar Chapel.  From an introduction to this amazing builder, to a chat with an employee-member of their family, to insight on what made this the perfect builder for some of Briar Chapel's newest residents, we have gotten a closer look at what makes David Weekley Homes one of our community's unique builders.  Add Jeff Akin, Division President, to the list of those generously offering me their time and thoughts, and you have even more reason to visit and see for yourself.
I asked what he has noticed in home buying trends and Jeff told me he has found that homebuyers are excited that interest rates are so low and their dollar is buying more home than ever.  "They are truly getting all the features they desire" he said.  "We are also seeing a strong interest in energy-saving construction techniques."
Currently setting their company goals for 25 years and beyond, Jeff told me that David Weekley Homes is financially stronger than they have ever been.  And believing that 2012 will be the best year ever for Briar Chapel, Jeff said "I'm very excited that we are now offering front-entry garage homes on two lot sizes, 50-foot and 60-foot, in addition to our alley-style homes.  This will give buyers in Briar Chapel even more choices in 2012."
The David Weekley Homes team is also pretty excited about their new model home, opening in Briar Chapel's newest neighborhood in April.  That's not much longer, so stop by to visit with a David Weekley Homes representative … maybe they'll give you a sneak peek!