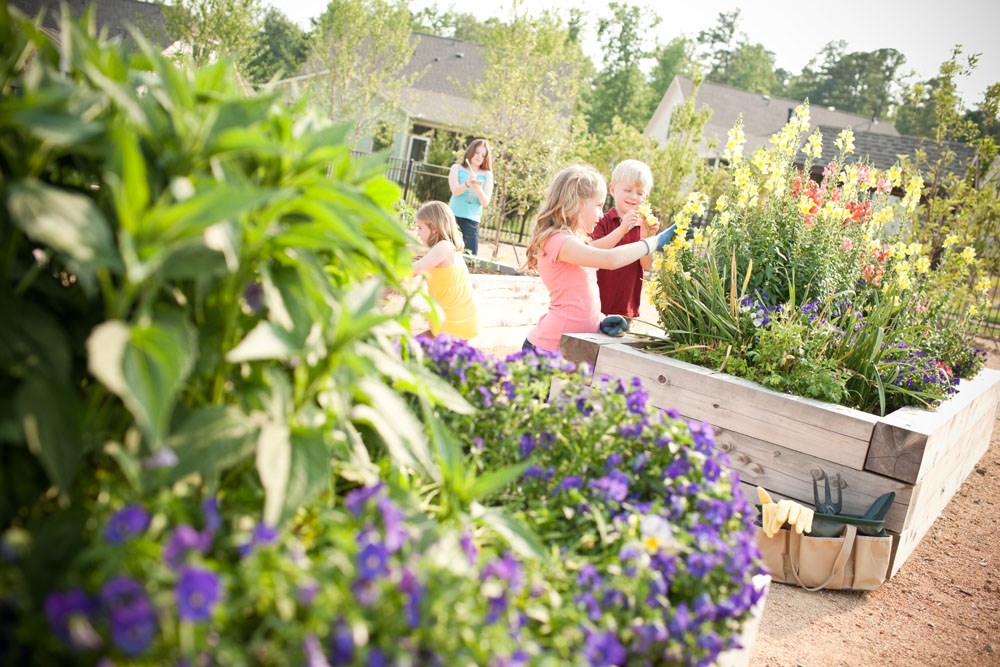 Briar Chapel's Best Buddy Contest: It's Not Over Yet!
By Jami Pearson
Marketing Coordinator
Our #bcBestBuddy contest is officially halfway over. My how the time flies! Our participants have really stepped up this week – There's some fierce competition going on! Way to go, buddies! During week 3, one of your weekly tasks was to post a picture of your favorite Briar Chapel art feature on our Facebook. Here are a few of our favorites:  
Now, on to week 4….In order to qualify to win this week's prize of a $25 Visa gift card, you must complete the following tasks:
Visit the community garden, take a picture of all the spring bounty and post it on our Facebook. (Don't foget to give a little shoutout to the Green Thumb Committee!) – 10 points
Tweet Briar Chapel and answer the question, "What's your favorite thing about Briar Chapel?" – 10 points
Re-tweet a Briar Chapel blog post – 5 points
For those of you who are new to the contest or haven't yet started, keep reading for a great way for you to play catch up!
To enter and start playing, click here.  Entry forms also available during this contest period at the Briar Chapel Information Center, 16 Windy Knoll Circle, Chapel Hill.
View Official Contest Rules and Regulations.

To earn 200 points, create an environmentally focused video that is 30 to 60 seconds in length. Some of the things we are looking for are creativity, messaging and call to action. Here's an example of some cute PSA's we like!