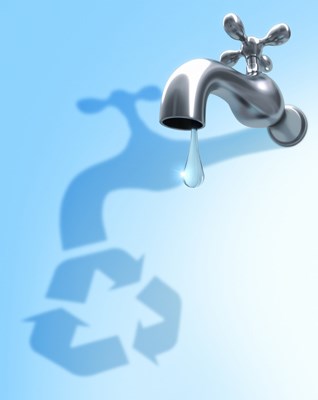 Save Water, Save the Planet
Jami Pearson
Customer Relations Representative
Temperatures have already reached 100+ degrees, making it clear that this summer is going to be hot, hot, HOT! With decreased rainfall and scorching temperatures, summer water use can increase a family's consumption by 50 to 100%! In order to help alleviate this issue, here are some simple H2O-saving tips that you and your family can employ to help cut down on usage:
Place a water-filled plastic bottle in your toilet talk to reduce the amount of water needed to fill it
Instead of using running water to defrost frozen foods, plan ahead and place frozen items in the refrigerator overnight or defrost them in the microwave.
Capture rainwater from your gutters with a rain barrel, and use it to water your garden.
Set lawn mower blades one notch higher – Longer grass = less evaporation
Add a layer of mulch or compost around trees and plants, which helps slow down evaporation.
Need some water conservation inspiration? Check out this video created by Briar Chapel resident Emily P! 
Remember, every little bit helps! Do what you can and don't forget to tell others about your efforts. Who knows, you might inspire them to try it too!