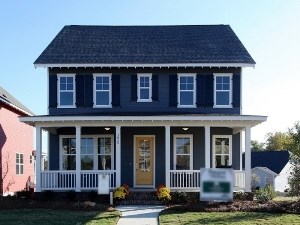 Opportunities Not All Companies Can Provide
By Heather Campbell
Customer Relations Coordinator


Area Construction Manager Dermot O'Brien has been with Saussy Burbank for five years.  That has been enough time to have many opportunities that not all companies can provide.  "Briar Chapel was our first green/e-star building experience", he said "which has allowed not only the company but me also to grow in a huge way.  Since 2008 I have taken a community requirement and turned that into a passion."  Dermot has attained his Master Certified Green Professional designation from the National Association of Home Builders and sits on the executive council of the Green Builders of the Triangle. 

Being in a green-built community, it's common for Dermot to hear questions about things like HERS, R-values and operating costs.  "These numbers are becoming the MPGs for homes, like buyers use when considering a car purchase. It all follows the fact that Green/E-Star is mainstream and here to stay."  But for Saussy Burbank, it's also in the details.  "Details help shape a home's charm and define its character.  Careful thought and consideration are part of the process when laying out floor plans and use of space is a major factor.  I believe we are delivering a home, not just building a house."

As for the customer's experience, Dermot said "we make sure they have a clear understanding of the process from contract to closing.  Most important, though, we communicate on a regular basis as a team.  We start off with a pre-construction meeting and then each week, the sales and construction team contact each buyer to update them on the progress of the home and address any questions or concerns they have."  He went on to note "We also take warranty and customer service to heart. We will always do the right thing and our customer's warranty experience shows that.  It is also important that the customer never feel abandoned by us."

Visit this amazing builder in this beautiful, green-built community, with pools, trails and much more.  It's all waiting for you here at Briar Chapel.  Take a sneak peek on our website or stop by to see it all for yourself.