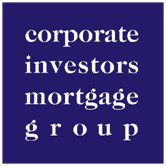 Interest Rates Continue All-time Low Trend
By Jeremy Salemson
Corporate Investors Mortgage

The holidays are behind us and 2012 is off to the races in the housing and mortgage markets here in the Triangle. Interest Rates continue their all-time low trend, putting housing affordability at its highest level in recent history. Confidence levels seem to be creeping up both with consumers and businesses here in the Triangle as well. We've seen foot traffic increase considerably throughout Briar Chapel in the first month of the year, and builders are beginning to put spec homes in the ground which is an excellent sign of their confidence in the purchasing consumer.


European Debt Concerns are still a focus of the US Markets, and Mortgage Rates have been the beneficiary of those concerns as the uncertainty gets translated into lower bond yields and therefore lower mortgage rates.


The Fed recently changed the rhetoric as it relates to its monetary policy, stating that they expect to keep rates at exceptionally low levels through the end of 2014. This is an extension of their previous statement which had forecast low rates through mid-2013. One important point to remember is that this statement is simply a forecast, and if economic conditions move considerably to the upside prior to any of the dates mentioned, it's their prerogative to increase the Fed Funds Rate which would increase Mortgage Rates as well.


Inman News just ranked the Triangle as the Number One Real Estate Market to watch in 2012. This was due to the strength of our business diversity and economic fundamentals here in the Triangle.
The Briar Chapel community in Chatham County is a good news story in the housing market, says Kristy Yule, regional VP of Marketing for Newland Communities.  Hear what she had to say when we spoke recently.

As our way of helping the economy, and to benefit New Briar Chapel Homebuyers and current Briar Chapel Homeowners who may want to refinance their existing mortgage, we have put together a special $675 Lender Credit program. For details about the program, please email Robby Oakes at roakes@cimginc.com.

If you have any thoughts on specific housing topics you would like see covered, please email me at jsalemson@cimginc.com. We want to be your source for up to date data as it relates to the very exciting and always changing industry that we all call home.

Happy House Hunting!
Jeremy