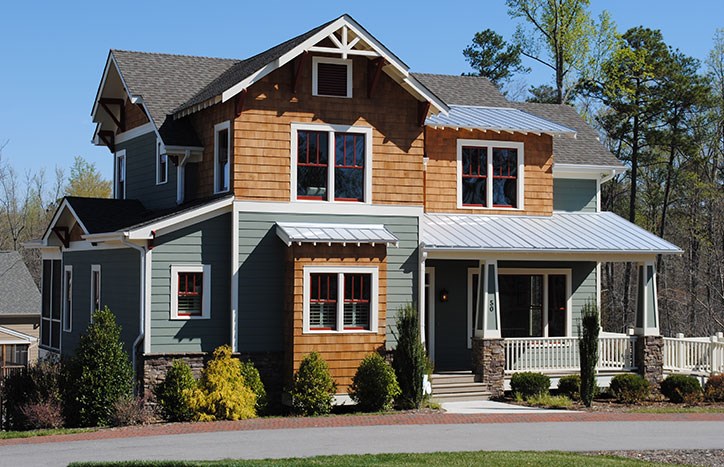 MorningStar Homes Was Perfect for These Homeowners
By Heather Campbell
Customer Relations Coordinator
Stan and Mindy are some of MorningStar Homes' newest residents here at Briar Chapel.  Starting with an empty lot, in almost no time they had a new home.  "We were tremendoucly impressed with the speed of the construction process" Mindy said.  "MorningStar Homes also helped us secure a construction loan and construction insurance with a minimum of inconvenience. "  These are just a few of their most memorable experiences.
"In fact, we already have recommended MorningStar to friends who are looking to build a new house.  We have told them that John and Steve were extremely easy to work with and the quality of the construction was first-rate.  We wanted some modification to our model's design and John and Steve were quite willing to accommodate us.  This included a new first floor office/study and some changes to the kitchen eating area.  The entire process was very painless! We also thought that the prices for all of our add-on-options were quite reasonable."
Stan and Mindy have quite a few favorites in their new MorningStar home.  "We love our new updated kitchen and our large screened porch" she told me.  "The sizes of the master bedroom and the other bedrooms are quite comfortable and the hardwood floors and the stained woodwork receive rave reviews from our friends and relatives."
A MorningStar  Homes representative has so much to share with you – all right here in green-built Briar Chapel, where amenities such as pools, trails, parks and more await your arrival.  Stop by for a closer look to discover all there is to find.