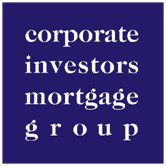 Mortgage Rates @ Attractive Lows: What Does this Mean for You?
by Jeremy M. Salemson
Chief Executive Officer, Corporate Investors Mortgage Group, Inc.
First it was Greece –and now Italy. The markets have their sights set on Europe these days – and US Treasury Yields have been dropping again due to the uncertainty surrounding the European Debt Crisis. Mortgage Rates, which tend to follow the direction of Yield movement, continue to hover within a very attractive range.
Interestingly enough, for now at least, it seems as though reports on domestic economic data are being overshadowed by the global debt crisis. For example, the October Unemployment number – which typically is anticipated like a new gift on Christmas – showed that we're now down to a 9% Unemployment reading from 9.1% in the previous month. Though the number of jobs that were created came in lower than what most economists were expecting – the markets reacted with… a yawn!
Back at home, according to a September Report from CoreLogic, Home Prices nationally fell for the second month in a row – declining 1.1% - and in year over year data, we saw a decrease of 4.1% from September 2010 to September 2011. Distressed sales have certainly added to the declining formula, and while these are national trend figures, we must remember that each region contains micro-markets which are under the guidance of local economic fundamentals. Lacking Consumer Confidence and Jobs are still major factors as to why housing is still reeling – even with the help of very low mortgage rates.
The Home Affordable Refinance Program – which was originally rolled-out in 2009, has expanded its guidelines to help a larger number of homeowners who are currently underwater on their mortgages – potentially allowing them to take advantage of today's attractive market rates. Most lenders will receive their implementation directive from FHFA sometime around Mid-November – but because this program is not mandatory for lenders, expect there to be some discrepancy between the lenders and their roll-out schedules. Here are a couple of highlights as to the changes within the program.
1. You must be current on your mortgage with no late payments in the last 6 months – and only one late payment in the past 12 months allowed.
2. There is no longer a Maximum Loan to Value, meaning that it doesn't matter how far you're underwater on your mortgage. However the Minimum LTV is 80%.
3. Your loan must have been placed in the GSE Portfolio on or before May 31, 2009.
4. Program has been extended through December 31, 2013
Check with your local Mortgage Lender for the most up to date program details surrounding HARP.
If you have any thoughts on topics you would like see covered, please email me at jsalemson@cimginc.com. We want to be your source for up to date data for this very exciting and always changing industry that we all call home.
Happy House Hunting!
Jeremy