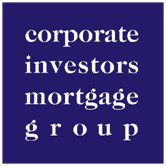 Triangle Real Estate - Jobs Picture Healthier than National Counterpart
by Jeremy M. Salemson
Chief Executive Officer, Corporate Investors Mortgage Group, Inc.
Hello View from the Porch Readers - Welcome to the July Housing Blog!
Given the dismal National June Jobs Report, I wanted to start off the month talking about jobs here in the Triangle.  While the National story is certainly nothing to write home about, the Triangle jobs picture is much healthier than its National counterpart.  Let's look at some of the recent unemployment data for the Triangle - specifically Orange, Chatham and Durham Counties are all averaging well below the national Unemployment figure of 9.2%.  Certainly a tale of two completely different job scenarios this week as we had the ADP Employment Report for June which indicated that the private sector created 57,000 new jobs for the month - almost double the figure expected by economists.  The June Employment Report gave us an opposing view, showing that the economy added a paltry 18,000 jobs for the month and with that comes an increase to 9.2% for the National Unemployment Rate.  We're very fortunate here in the Triangle as we continue to lead the Nation in economic stability and diversified business climate which has enabled our housing market to continue to maintain a steady pace through some very volatile economic periods in time.
Moving on to our friends in Washington, please make sure you check out HUD's Website for the latest in regulatory updates for the world of housing and mortgage.  This site offers up an array of links and data for those who are interested in keeping up to date with the directives coming out of Washington. 
One interesting story to bring you from HUD involves changes that the organization has made to two of its housing assistance programs - Click here for the Press Release.  The great part about these changes is that it now gives unemployed homeowners additional time to find jobs before losing their homes.  The changes impact certain FHA requirements as well as the Making Home Affordable Program.
Beginning this month, I'm going to be putting together a section titled "Did you know?"  This will be a section within the blog where I'll be addressing specific segments of the mortgage market. This month we're going to focus on FHA Lending.
Did you know…?
FHA only insures FHA loans, and has nothing to do with underwriting them?
Qualifying Ratios for FHA loans are 29/41 - What that means is that your housing payment may not exceed 29 percent of your total gross monthly income - and that your total debts may not exceed 41 percent of your total gross monthly income.  The caveat here is that with certain compensating factors on a manually underwritten loan, you may stretch that total debt figure to 50 percent in some cases.  Please see your lender for specifics J
The standard down payment for an FHA loan is 3.5%
The Caps Associated with an FHA Adjustable Rate Mortgage are much more attractive than traditional ARM Caps - meaning that the maximum amount that an FHA ARM can adjust on an annual basis is only one percent versus the either two or even five percent caps that are associated with traditional conventional ARM's - giving you more stability in your payments and greater piece of mind on an annual basis.
FHA loans offer greater flexibility for underwriting guidelines and FICO score deviation.
There are maximum loan amounts specific to each county of each state throughout the entire United States.  These amounts will vary and will change on a somewhat regular basis.  Click here  to find out what the maximum loans limits are where you live in North Carolina.  In addition, there is discussion of lowering the FHA Loan Limits Nationally effective October 1, 2011. Click here for the details of this loan limit reduction and what the anticipated impact will be on the national market.
Well that's all for now - I hope that you're enjoying your summer. If you have any thoughts on topics you would like see covered, please email me at jsalemson@cimginc.com. We want to be your source for up to date data for this very exciting and always changing industry that we all call home.
Happy House Hunting!
Jeremy