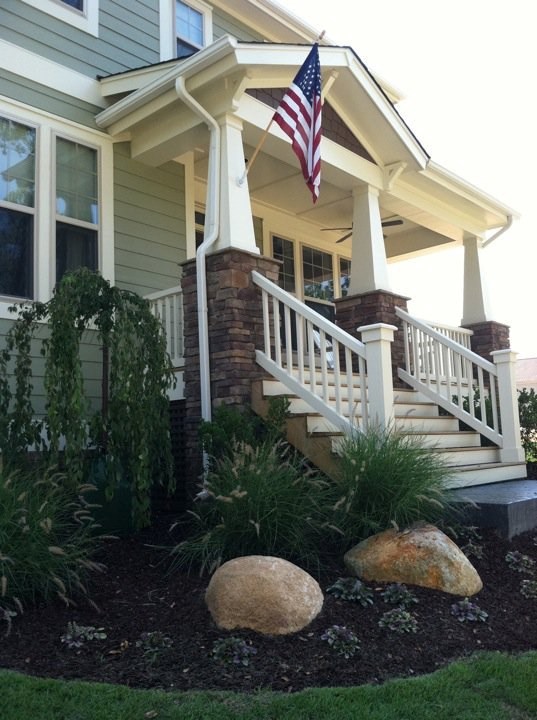 Home Sweet Home!
by Kristy Yule
Wow, I can't believe it's been six months since we began our homebuilding journey. Closing day finally arrived and went off without a hitch; we were in and out in 30 minutes! We followed our closing with a celebratory lunch that included our sales associate, David. That brand of customer service was an example of what we experienced every step of the way during our home buying process.
Building your home is a wonderful, exciting and sometimes stressful experience. I believe that this process is shaped by the type of attitude and level of detail the builder team exhibits. For our part, we were thrilled with the customer service we received from the entire team at David Weekley.
Kim, the design manager, was knowledgeable, patient and very organized. She helped us "visualize" our home from paper and samples no bigger than my hand!
David, the sales agent, was diligent in his follow up and really listened to what was important to our family. He consistently went above and beyond to ensure that the process was smooth and that we received the house of our dreams.
And Jim, our builder, was a calming influence throughout the process.  The home that our family built was a new plan, and even though I'm in the business, envisioning how this home would actually live was extremely difficult for me.  Jim spent a lot of time with us explaining each step, offering his thoughts and expertise and delivering on ALL of his promises!
We are so thankful to this entire team and really appreciate the effort they gave each and every day.
Working in this industry you can sometimes lose sight of how monumental this process is. There is nothing like owning your own home, personalizing it and knowing that this is the home you and your family will grow in for many years to come. We are very happy with our new house and our new community.
We've enjoyed sharing our experience with everyone and hope that you learned something from our journey.  This blog series has inspired us to seek out some of our homeowners to share with us their personal journeys. And of course, we would love to hear from you. If you are considering building a new home, what has your journey been like?