The "Hunt for Green" is on
By Shannon McSwiney
Marketing Manager
As the largest green community in the Triangle, people often ask us "what makes your community green?"
We, of course, have a variety of components we can speak to from the land planning and design of the community to the homes that are built, the preserved open space and our amenities. But enough talk; let's show you .
The idea for the "Hunt for green", just like going on a scavenger hunt with prizes, is to demonstrate green features of our homes and community. So here's what you do…download the QR code and collect your first of seven clues here. At each location, snap a photo of the green feature with your smartphone, and using the QR code find your next clue. When you have photos of all seven green features, return to the information center to claim your prize. You will also be entered to win several GRAND prizes including a rain barrel water capturing system, dinner for two at any one of our featured local restaurants, or a home energy savings monitor†.
At the end of the hunt you'll have a better understanding of some green home features you may not have been familiar with to start (as some of the cool stuff is really behind the walls!). AND you've been around the community seeing some beautiful sights experiencing a day in the life.
So here's where you break out that smartphone…(if you don't have one, don't worry you can still participate - just stop by the information center on April 16th for your first clue). Make sure you have a quick response reader (QR reader) installed, click on the code below and get started with your first clue!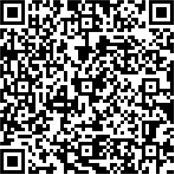 We'll see you on Saturday, April 16th for our Earth Day Celebration and 3rd Annual 5k Race.
Don't forget you smartphone!