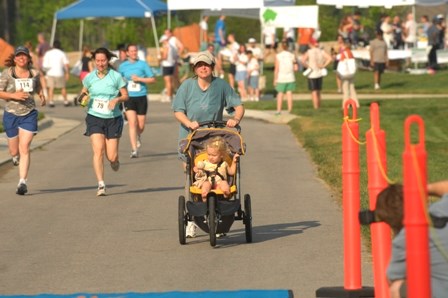 3rd Annual Briar Chapel 5k Race is Almost Here!
by James Orr, MBA
Owner, Run the East, LLC
As people have become more interested in health and wellness, there has been a huge growth in the number of running events in our area. While this is great for runners and others trying to stay active and healthy, it creates a challenge for race directors looking to make their race stand out in the crowd.

In events where I am an organizer or consultant, I always try to approach things from a runner's point of view. All too often, races that are done to raise money or awareness for a cause are done at the expense of a quality experience for the runners. As someone who has run in hundreds of races, I use my own experience to help ensure that our events are ones that runners return to year after year.
With the Briar Chapel 5K, I feel we have several unique things to offer runners. One that stands out above the others is the scenery in the area. Among the 40 or so races I work with every year, this one stands out as one of the most scenic routes. When laying out the course for the race a couple years ago, I was just blown away by the beautiful, natural surroundings of the race.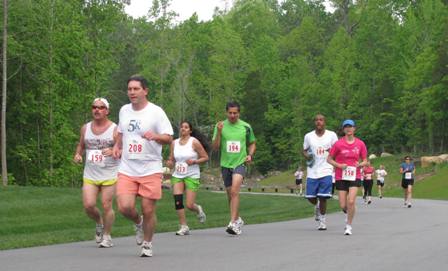 This year, we're adding a few new perks as well. After finishing, runners won't have to wait to see their times, but can take advantage of our instant results screen- a 42" big-screen TV at the finish line. As soon as each runner finishes, their name and time will immediately appear on the screen. It then continues scrolling so they can see all finishers. We will also be bringing some other equipment to bring a "big race feel" to the Briar Chapel run- an inflatable arch at the start/finish line, as well as 4' tall flags for our mile marks.

Finally, the t-shirts given to runners this year will be moisture-wicking and made from recycled materials- something that is earth-friendly and appreciated by the runners.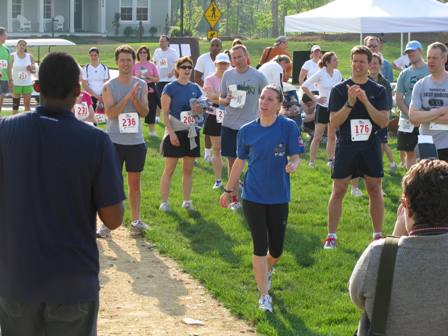 Hopefully these features will help runners to have a great time and to bring a friend next year. After all of the effort that goes into planning one of these, few things are as rewarding as having runners tell you what a great time they had at your race.