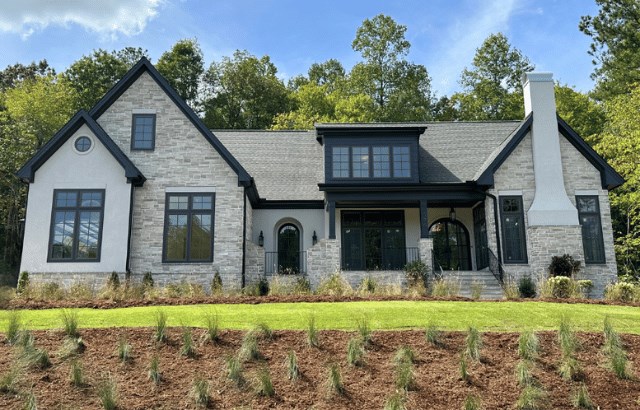 Behind the Design: Birch Hollow Manor
Homes By Dickerson has been building stunning homes in Briar Chapel for over a decade, and their final home is something special: a 2023 Parade Home! Named after the street it is nestled on, Birch Hollow Manor will showcase forward-thinking design, the most sought-after details and of course, the craftsmanship and quality we know and love from Homes By Dickerson. We had the chance to sit down with Katherine Trogdon, designer of Birch Hollow Manor, to talk about the inspiration behind this final Parade Home at Briar Chapel.
Tell us about the inspiration behind this home:
This home is English Arts & Crafts inspired. The idea originally came from an exterior of a home I saw while browsing Pinterest and the rest led from there. The color scheme is carried from the exterior to the interior, incorporating dark elements but also monochromatic schemes with multiple textures incorporated.
The name has a cool story too! Based on British customs, castles, halls, and manors are traditionally named on who the home is "tied" to, or where it is located. Birch Hollow Manor seemed fitting since it is the name of the street where Briar Chapel's final homes are being built, and I wanted it to feel the "grandest" and most estate-like.
What are your favorite design features about this home? Anything special you're excited to see come to life?
There are too many to name! I wanted the foyer to be really special, since it gives the first impression of the interior for each person who steps foot inside this home. We used site-finished hardwoods and a marble-look material called Dekton to create a diagonal inlay that not only adds traditional flair but creates a "wow" factor. Parade-goers are going to be completely amazed walking in, and it will definitely build excitement for the rest of the home.
Another space I love is the owner's suite. There is a stained coffered ceiling, secondary fireplace and the owner's bath has a gorgeous arched showered enclosure with a variety of tiles to leverage all the natural light. Did I mention there's also eleven-foot ceilings here?! We went all out on this home!
The kitchen is spectacular, with a beautiful natural quartzite island and waterfall edges.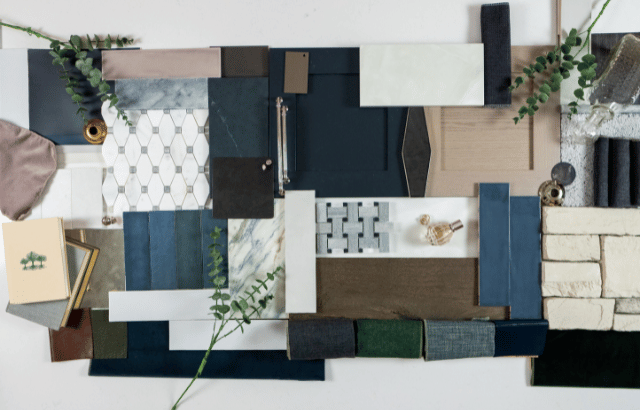 How is this home unique compared to the Parade Homes you've done in the past at Briar Chapel? 
Birch Hollow Manor is by far the largest and grandest home we have ever built at Briar Chapel. I had a much larger budget to work with and wanted to create something classic, timeless, sophisticated, and elegant, while also bringing in modern day touches. I put all my designer dreams into this home and wanted it to be a true work of art and represent the quality and craftsmanship we are known for. Hopefully there is a little something for everyone in this home!
Learn more about this home on our Homefinder and mark your calendars for the Parade of Homes to see Birch Hollow Manor in person, weekends from Sept.30 - Oct. 15.