5 Key Components of a Master-Planned Community
You're picking out paint colors, dreaming up kitchen décor and envisioning lush landscaping. You've decided on the must-have features of your future home … but what about the must-haves of your future neighborhood? While master-planned communities offer a plethora of amenities and opportunities, not all are created equal.
Consider these five key elements when exploring your future community.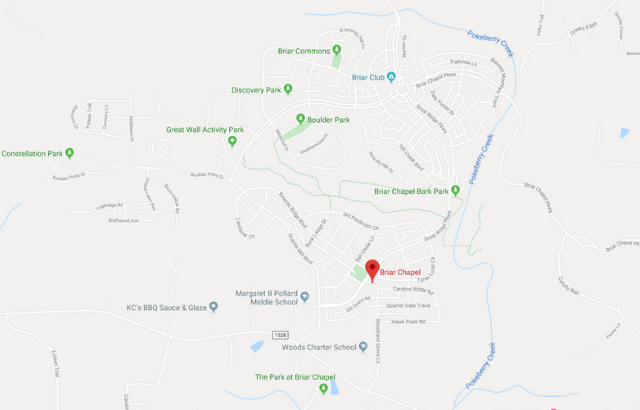 Location
The old adage still holds true; what matters is "location, location, location!" As you explore a master-planned community, consider your daily commute and the conveniences you need on hand. Living in close proximity to places of work, schools, healthcare and groceries saves time (and gas!). Briar Chapel, for example, is located only 10 miles from hotspots and eateries in downtown Chapel Hill and an easy 20-mile drive to Research Triangle Park's major employment hubs. Briar Chapel residents often pop over to Jordan Lake, with its wealth of water-filled activities, such as boating, swimming and fishing. And for the everyday needs? Veranda, the commercial section of Briar Chapel, brims with restaurants, businesses and healthcare services nestled right on the "front porch" of the community.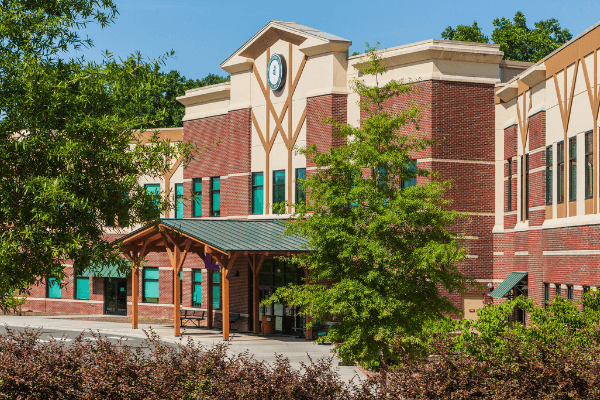 Quality Education
During relocation, families have a careful eye on the quality and proximity of schools – and understandably so, as the education your child receives undoubtedly shapes his or her future. Look for a master-planned community that provides well-established educational options with a wealth of academic and extra-curricular opportunities. Briar Chapel in Chapel Hill offers two on-site schools, both known for their diverse curriculum and high scholastic performance. Woods Charter School, for example, is ranked among the country's top high schools by US News & World Report and The Washington Post. Margaret B. Pollard Middle School holds the ABC School of Distinction title and features an award-winning environthon team.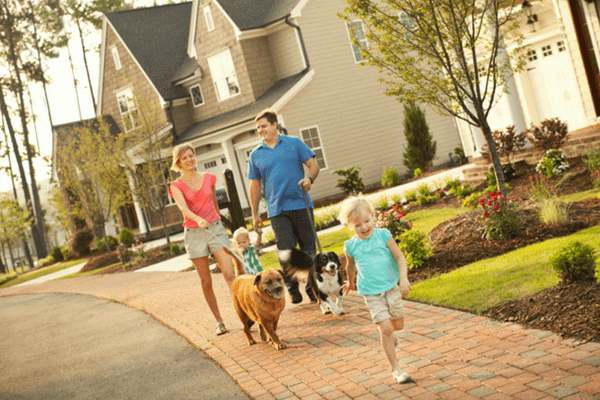 Walkability
Everyone loves the idea of taking a casual stroll through the neighborhood – dog leash in hand on a cool fall evening. In fact, research reveals the numerous benefits of living in a walkable community: improved health, a safer environment, financial savings and a strong social network. Briar Chapel was founded on sustainable principles, and one of these includes providing an avenue for residents to live healthy, connected lifestyles. Here in our master-planned community, Briar Chapel residents can walk to parks, amenities, schools, shops and neighborhood cookouts via our 24 miles of trails, paths and interconnected streets.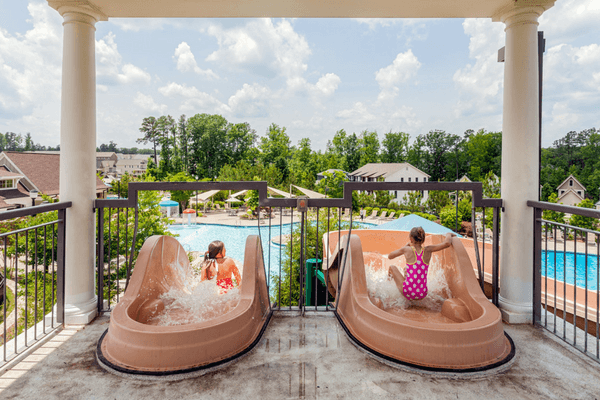 Amenities
One of the wonderful benefits of a master-planned community is its amenities – and so much more than the standard lap pool and tennis court. Search for a master-planned community where the amenities offer an intersection between fun, fitness, entertainment and leisure. For example, the Briar Chapel Clubhouse includes playgrounds, a soiree space, a cabana and resort-style pools with Olympic lap lanes, dual water slides, fountains and a splash pad. Nab a workout at the fitness center or sport courts. Feeling outdoorsy? Explore our 20 parks and 900 acres of open space for fresh-air recreation in Chapel Hill, North Carolina.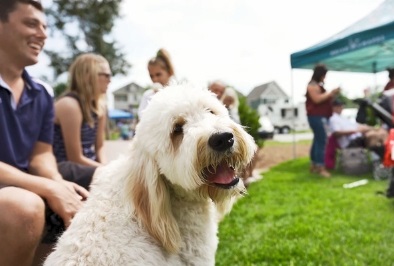 Community Events
A strong master-planned community will brim with opportunities to connect at every age and stage of life. Not only do clubs and festivals bring time-filling activities, they also provide space to foster relationships. Briar Chapel offers a multitude of resident groups, like a garden club, book club, run club or card club. We also have a full-time activities director and a calendar that features outdoor concerts, like Music in the Meadow, movie nights at the pool and gatherings at the Clubhouse. Being a part of a master-planned community brings residents together through shared interests and an atmosphere of fun.
Is this master-planned community is a place you want to play … and then stay?
Discover more about Briar Chapel!