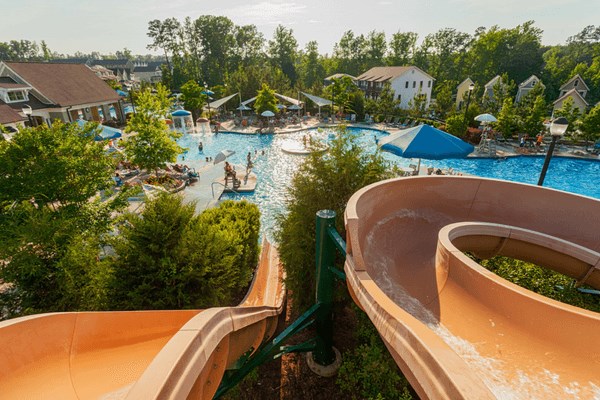 Fun in the Sun
Goggles? Towel? Sunscreen? Top off your pool bag with these fun splashy summer games. The Briar Chapel resort-style pool comes equipped with dual water slides, a diving well, an eight-lane lap pool and – of course – a splash pad for the littles. Dive in and have fun!
"Dueling" Dual Slide Races
One of Briar Chapel's hallmarks is our water slides – two zoomy zippy adventures that end with a splash in the crystal, cool water. With the slides nestled side by side, it's the perfect set up for a casual "race" down the slides.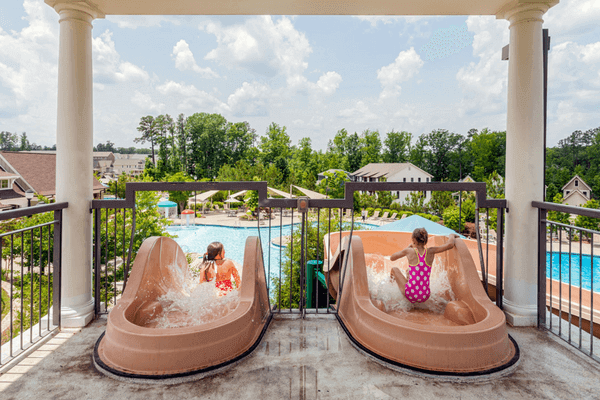 Rubber Ducky Dash
Dump a few duckies into the pool to start this quacky contest. Contestants must push the duck across the pool with their noses (or blow air to help move it), but they can't hold the duck or touch it with their hands or feet. While swimmers aren't allowed to touch each other, they can distract other players by splashing water. The first contestant to reach the other side of the pool is the Lucky Duck (the winner!).
Treasure Hunt
Dive for the deep, all ye pirates! Amass a pirate's booty of gold coins (or regular pocket change). Scatter across the brawny deep and see which swimmer gathers the most treasure!
Sharks and Minnows
The team begins with one "shark" and a school of "minnows." The minnows try to swim to safety on the Briar Chapel pool "island," but they can only stay on the island or pool deck for five seconds before returning to the water. If tagged by the shark in the water, the minnow turns into a shark and joins the hunt for new prey. Last minnow standing (or swimming!) is the victor!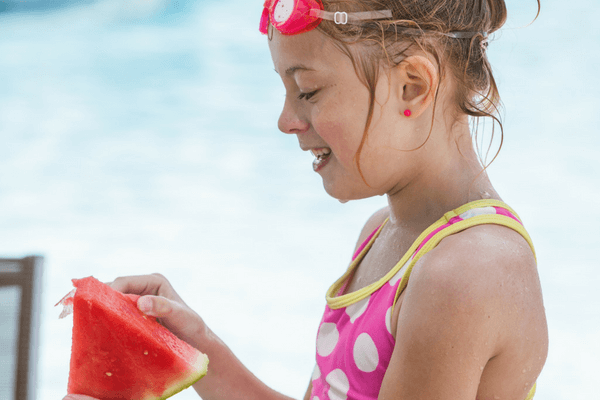 Pool Deck Picnic
Pack a picnic (complete with a checkered tablecloth and wicker basket, if you'd like) to share with your family or friends. We've curated our favorite summer recipes to get you started! Not in the mood to play chef? Grab tasty treats from the Briar Chapel cabana. Looking for a larger pool party? You can rent the pool to host your summer soiree!
Sunny Summertime Tunes
"Walking on Sunshine" by Katrina and the Waves
"Lollipop" by The Chordettes
"Surfin USA" by The Beach Boys
"In the Summertime" by Mungo Jerry
"Here Comes the Sun" by George Harrison
"Tutti Frutti" by Little Richard
"Wipeout" by the Sufaris
"Splish Splash" by Bobby Darin
"Up on the Roof" by The Drifters

See firsthand what life is like in Briar Chapel. Try all these fun activities for yourself with our Resident for a Day program!