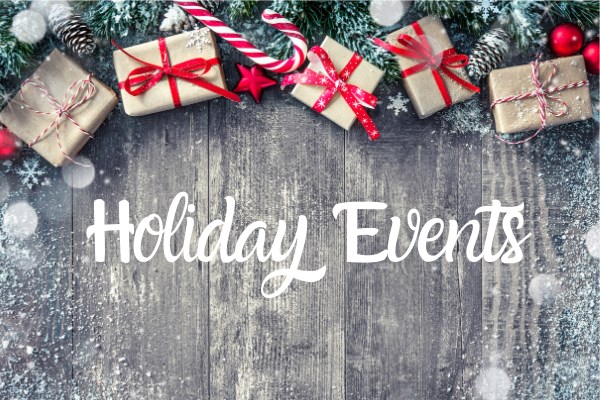 8 Holiday Events You Won't Want to Miss
With the holiday season rapidly approaching, we've curated a few of our favorite holiday activities in Durham and Chapel Hill. There's a fun frolic for everyone in the family; from Thanksgiving races in Durham and parades in Chapel Hill, you won't have to look far from Briar Chapel for holiday excitement.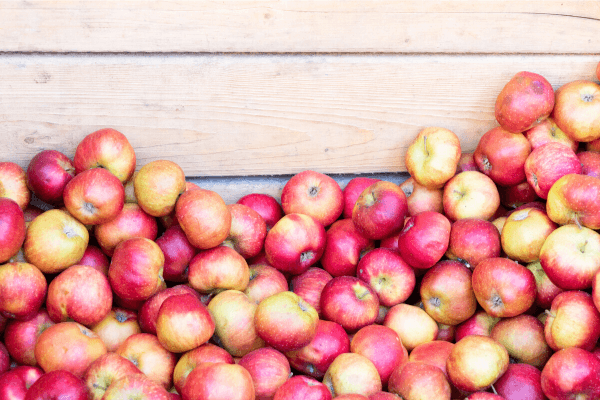 When: Tuesday, November 26, 2019, 3-5 p.m.
Where: Chapel Hill Farmers Market, 201 S. Estes Drive, Chapel Hill, NC 27514
The Chapel Hill Farmers Market will host its annual Pre-Thanksgiving Market the Tuesday before Turkey Day 2019. Enjoy local goods and gather treats from some regular Saturday vendors. Collect fresh produce cultivated by area farmers and gorgeous craft from beloved North Carolina purveyors.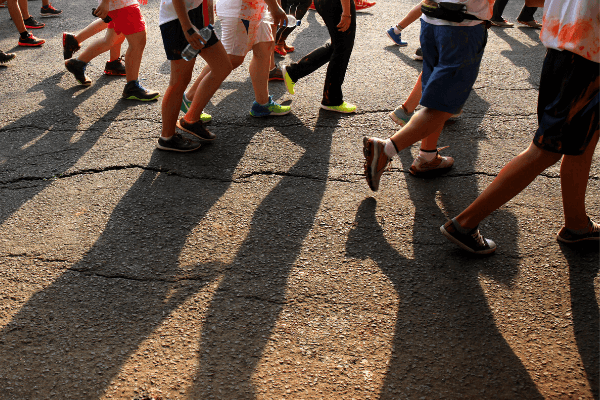 When: Thursday, November 28, 2019, 8:30 a.m.
Where: Renaissance Center, 6807-120 Fayetteville Road, Durham, NC 27713
Start your Thanksgiving Day with an 8K, 5K, 1-mile run or 100-yard dash. This family friendly run features a variety of distances for all ages and abilities. Medals will be awarded to all finishers of the 5K and 8K. The New Balance Thanksgiving Day races are in partnership with the Food Bank of Central and Eastern NC, Food Drive Plus and other charitable organizations serving the Triangle.
When: Friday, December 6, 2019, 6 p.m.
Where: American Tobacco Amphitheater, 705 Willard Street, Durham NC 27701 (South Parking Deck)
Kick off the holiday season at the 15th annual American Tobacco Tower Lighting celebration. Snow (might) be in the air and Santa around the corner. The first 1,500 people on-site will receive a Light Wand to add to the festivities of the night!
Performances by:
Special Pre-Show Performers
Bulltown Strutters
DPAC - White Christmas Cast
Barriskill Dance Theater
Lucas Middle School
Empower Dance Group
Lady Blue
Elevate NC
Santa & Mrs. Claus


When: Friday, December 6, 2019, 7 p.m.
Where: CCB Plaza (Near Major the Bull), 201 Corcoran Street, Durham, NC 27701
Durham Inc. is partnering with Paperhand Puppet Intervention and Batala Durham drummers to host a dance-worthy tree lighting! After the Tower Lighting at American Tobacco Campus, join the "parade" of puppets and drummers down Blackwell street to our final destination and another lighting in CCB Plaza!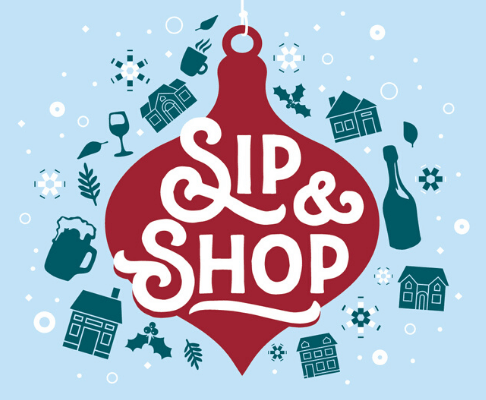 Briar Chapel Sip & Shop
When: Sunday, December 8, 2019, 2-5 p.m.
Where: Briar Chapel Model Home Village, 37 Cardinal Ridge Road, Chapel Hill, NC 27516
Oh what fun it is to shop -- especially when you're shopping for gifts from some of the Triangle's favorite local purveyors. And you're doing your shopping in five cozy, beautiful Briar Chapel model homes instead of a crowded mall. You will find tasty holiday treats and beverages (including some of Mr. & Mrs. Claus's favorite adult beverages) at every stop. Not only can you shop for friends and family, but you can also shop for a brand-new home for you. Join us and jingle all the way!
When: Monday, December 9, 2019, 5:30-6:30 p.m.
Where: Southern Village Green, 620 Market St, Chapel Hill, NC 27516
Join us as Santa himself lights the tree! Enjoy complimentary hot chocolate while soaking in carols from local elementary and middle schools.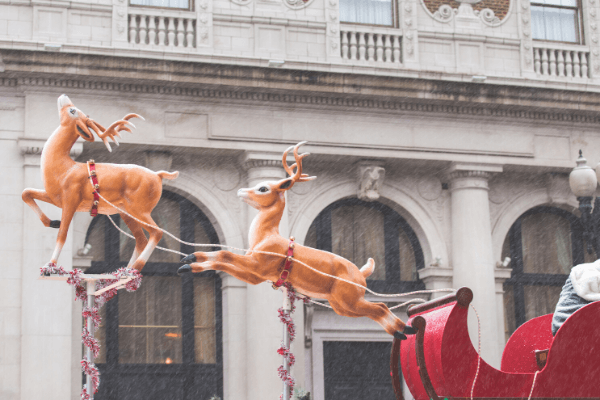 Chapel Hill-Carrboro Holiday Parade
When: Saturday, December 14, 2019, 10 a.m.-Noon
Where: Downtown Chapel Hill, East & West Franklin Street, Chapel Hill, NC 27514
This well-loved local tradition showcases a fun line-up in its parade, including festival floats, marching bands, youth groups and business leaders. Attendees can even catch a glimpse of elves, reindeer and Santa in his bedecked sleigh! Starting at the Old Post Office on E. Franklin Street, the Chapel Hill-Carrboro Holiday Parade winds its way to finish at the Carrboro Town Hall.
When: Saturday, December 14, 2019, 10 a.m. - 4 p.m.
Where: Downtown Durham – Main Street
Holiday Parade, 10 a.m.
Streamed live on CBS 17, Durham's long-awaited parade will entail a festive procession of bands, floats and mascots with 2019 Parade Marshal Shelly Green.
Fun Fest, 1 p.m.-4 p.m.
Blackwell Street between Morehead Avenue and West Lakewood Avenue
After the parade, get in the spirit with snow sledding, inflatable bounce houses, arts and crafts activities, visits with Santa, pony rides, train rides and more.
Looking for other local events at Briar Chapel in Chapel Hill? Keep your eyes peeled here!