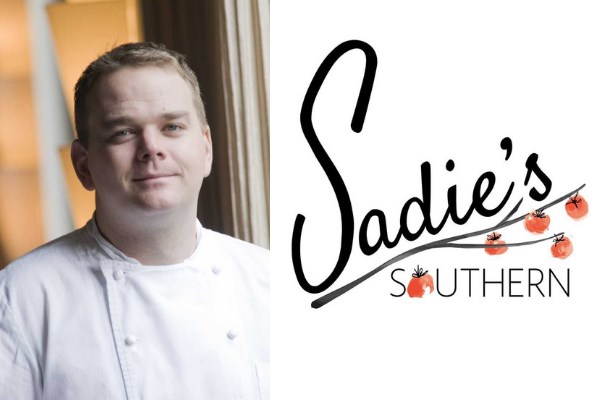 Sadie's Southern: Our Newest Hotspot
Briar Chapel has a variety of delicious restaurants, and Alberello Café and Market was known as one of its dining destinations hotspots. Since then, Alberello owners Brendan and Leslie Cox realized their dream was to open a new restaurant in Briar Chapel with a twist on their favorite comfort foods. This foodie couple is officially back and better than ever with a new restaurant -- Sadie's Southern – in Veranda, Briar Chapel's commercial segment.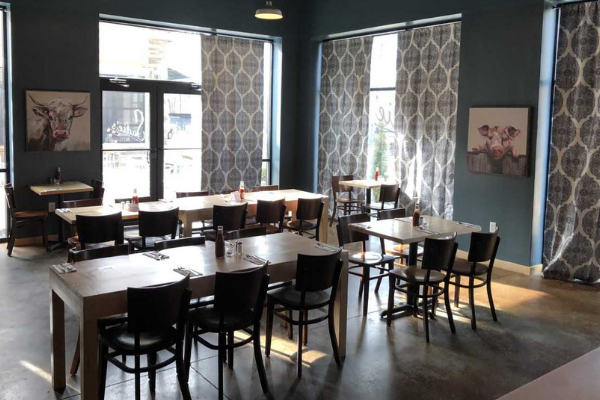 From Dreams to Reality
Restaurant owners Brendan and Leslie Cox are no strangers to the business. They've been running Pittsboro's restaurant Oakleaf, a locavore New American eatery, as well as Alberello Café and Market, formerly in Veranda. Since Oakleaf and Alberello heavily overlapped with food options, Leslie and Brendan envisioned a new hotspot with an unexpected twist on comfort dishes. They soon realized the ideal space was already right in front of them … Alberello.
Even though they were sad to see Alberello go, Leslie and Brendan felt like Briar Chapel was the perfect location for Sadie's Southern. They could both spend quality time at the restaurant, which is something they value the most about their business – the opportunity for daily involvement.
An Identity All Its Own
Alberello and Oakleaf had many similar dishes, but Sadie's Southern has an identity that is entirely its own. Brendan, the executive chef, noticed a lack of local dining spots that served delicious southern-style cooking. Living in the northern part of the county, the Cox family always felt like they had to drive elsewhere for the food they were craving.
Sadie's Southern was meant to change that.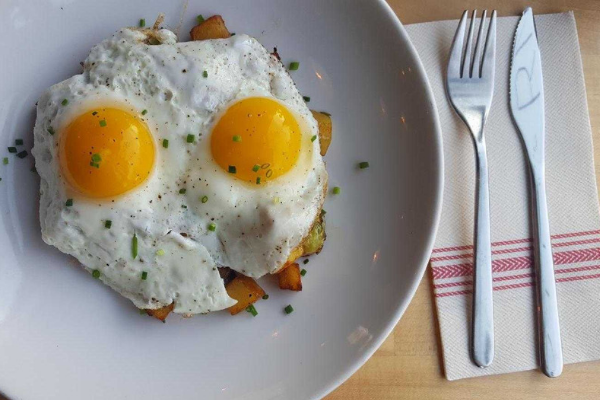 "Things have been fantastic, and the Briar Chapel community has really been excited," said Brendan. "Sadie's has been three times as busy as Alberello was … we do family friendly and comfort food really well. I think this was something the neighborhood was looking for."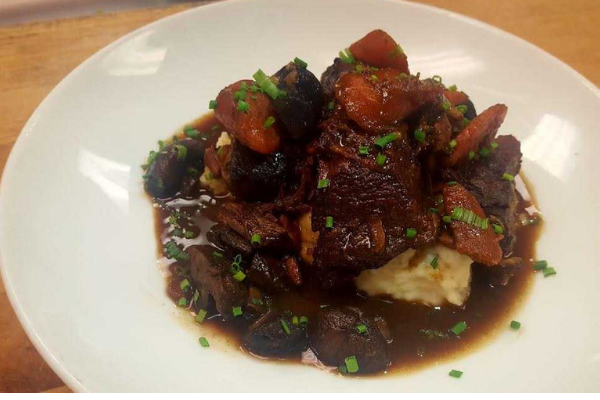 An Experience for Your Taste Buds
When perusing Sadie's fresh menu, you can't go wrong with anything you choose, but their pot roast is world famous. Braised in a dark beer, the Angus beef is known to "melt in your mouth with each bite." The fried chicken is another crowd favorite, the ultimate comfort food with Chef Brendan's own flare.
"There's an elegance in the simplicity of these comfort food dishes," Brendan said. "It's recognizable for all levels of people, and that is something that resonates."
Feeling hungry? You can check out the rest of Chef's menu items here before planning your trip to Sadie's.