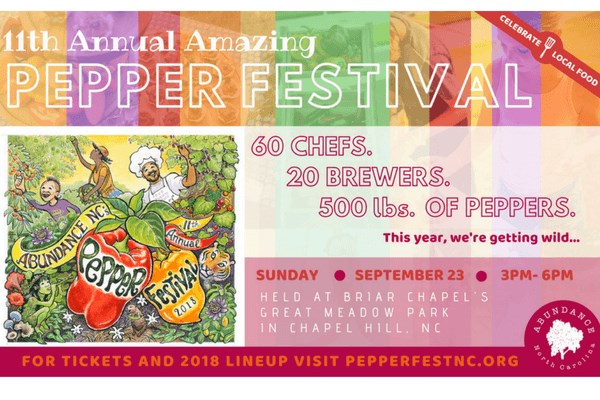 11th Annual Pepper Fest Goes "Wild"
The 11th Annual Pepper Festival at Briar Chapel, one of the largest chef competitions in North Carolina, is taking a walk on the wild side this year with a spicy line-up of pepper-themed dishes and brews, family activities and live music!

Join us on September 23, 3-6 p.m. as approximately 50 of the Triangle's top chefs and brewers compete to create one-of-a-kind recipes, featuring one secret ingredient: the locally bred and grown North Carolina pepper.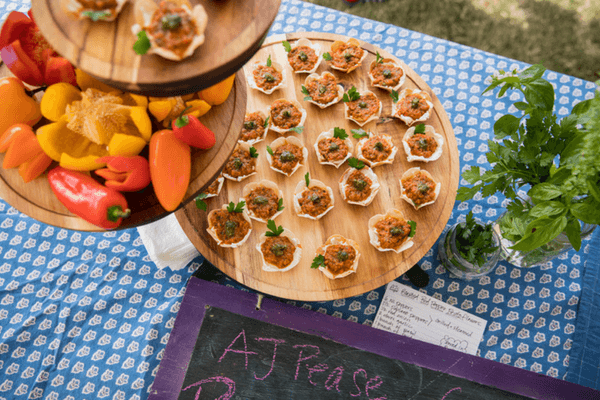 This year, chefs will be challenged to "go wild" and kick up their culinary creations with wild, foraged ingredients! From pepper donuts to pepper ribs, you'll see a dizzying array of dishes from culinary stars like Harvest 18, City Kitchen, Parizade and Saint Jacques, along with bold brews from the likes of Fullsteam, Carolina Brewery, Mystic and more!

Eat your fill while enjoying the musical line up of whiskey-soaked bluegrass from Elis Dyson and the Shambles, voted "Best Local Band," along with jazzy dance tunes from ZamBamBooGee.

Proceeds benefit Abundance NC, a nonprofit that supports sustainable food, fuels and more than 200 farmers across the state. 

Event time: Sunday, September 23, 3-6 p.m. 
Event location: Briar Chapel, Great Meadow Park, Chapel Hill, NC