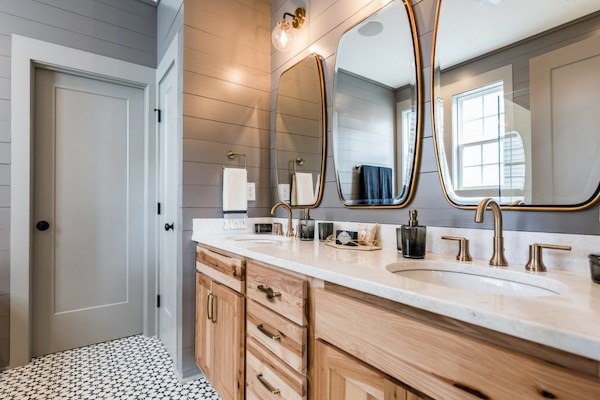 6 Secrets to Transform Your Bathroom into a Spa
Realtors will tell you that the master bathroom and kitchen sells the house. Not only do you spend a lot of time in both daily, these rooms are also your opportunity to utilize design and décor to transform your house into a home.
At Briar Chapel, your master bathroom can easily be turned into your personal spa, a luxurious and relaxing oasis that is both functional and fashionable. Garman Homes, one of our award-winning builders, shares its top trends and tips to create a memorable master bath.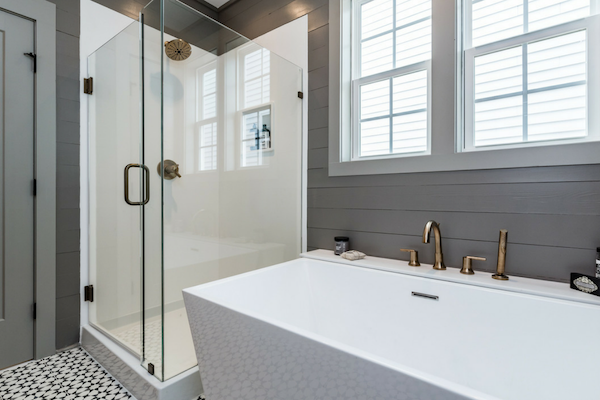 Rub a Dub, Showers and Tubs
Consider the flow of your family (or yourself) in the space and work with your builder to highlight elements that speak to you the most. For example, the Garman bathroom maximized its square footage to include a spa shower, a deep luxurious bathtub, double sinks for additional space and a water closet for extra privacy. Features like these are standard in many of Garman's master baths.
Simple Storage
Garman's model bathroom features the company's hallmark linen closet and cabinet storage, golden elements for organized living. In addition, consider investing in drawer organizers to keep your countertops clear, and roll your towels for extra space and elegance if they are stored in the open. Simple organization will keep your master bathroom feeling spacious and relaxed.
Lavish Lounging
Consider stylish seating. Having a designated perch, rather than the side of the bathtub, creates elegance and cohesion in the room. Seating can be as simple as a classy stool, upcycled garden chairs or a two-seat bench with storage.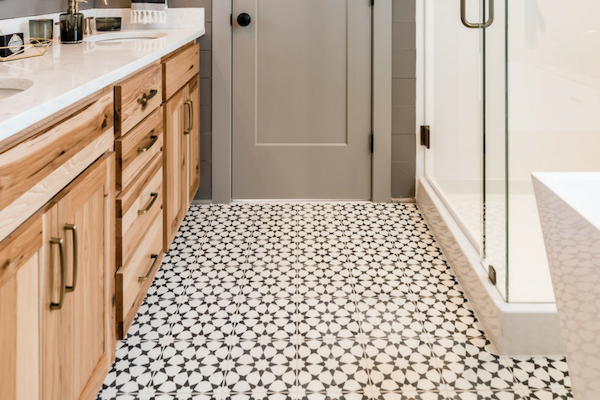 Tile Style and Light Living
Consider upgrading from cultured marble to quartz or granite for a higher-quality finish. Or choose trending patterned tile that adds depth and texture to a space without costing an arm and a leg. Garman recommends including transom windows in your spa-like milieu, which allow for an abundance of natural light while still protecting privacy.
Flooring with a Flourish
Forgot about boring bath mats. Choose rugs with interesting patterns or textures. If your floor is already busy with patterned tile, opt for large, fluffy mats that add a splash of color without crowding your space.
Stylish Splashes
Funky jars or sleek vases are creative touches that can be utilized for storage or for ambience. Jars can hold toothbrushes or combs. Vases can be used for flowers or lighted branches. Similarly, a sleek tray could hold a candle, rolled hand towels, perfume and mints.
Ready to dream up your own home spa? Make an appointment with one of our homebuilders!