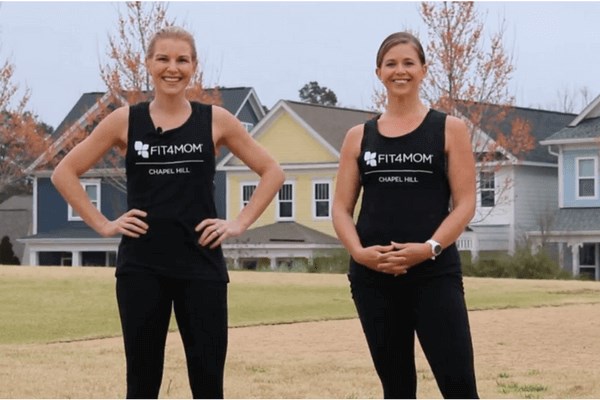 Outdoor Workout at Briar Chapel
Spring has sprung in Briar Chapel, and Amy Rosso has not hesitated to bring her workout moves outdoors!
In our second resident workout series, Amy is joined by Erin Tilley – a fellow Briar Chapel resident and FIT4MOM Chapel Hill instructor – to bring you three workout circuits. Using stone walls, street curbs and plush grass, this workout lets you practice cardio, strength and core in Briar Chapel's parks.
Circuit 1
Wall Step-Ups, Toe Taps and Heel Taps
Circuit 2 
Jump and Jog Back, Triceps Dips and Plank and Shoulder Tap
Circuit 3 
Curb Step-Ups, Lunge and Twist, and Oblique Twists
Remember to stretch those muscles you just worked to prevent soreness and injury. Visit all the gorgeous parks at Briar Chapel, and be sure to say hi to Amy and Erin when you see them around the community!