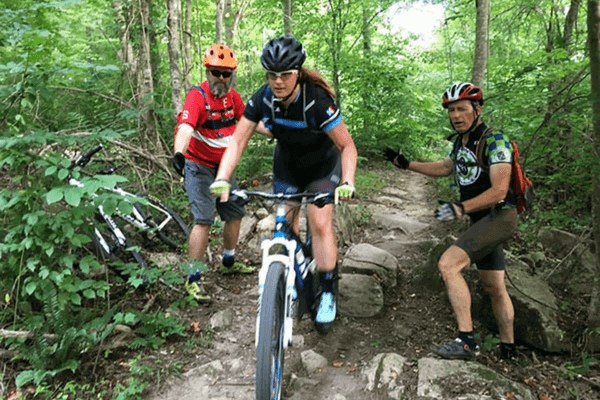 The Backbone of Briar Chapel
If you asked Jerel Wilson five years ago to go mountain biking, the answer would've been: "Where?"
"I'm from Chicago," justifies Jerel. "We don't have mountains there."
Oh, how five years have changed her.
A Lifetime Pursuit
For Jerel, cycling has been a deep passion since childhood. After transitioning from marathon running to triathlons to road cycling, Jerel found her niche in cyclocross, a cycling discipline that combines road and mountain biking.
It wasn't until moving to Durham, N.C., with her husband that she discovered the youth mountain bike movement. Jerel joined the North Carolina Interscholastic Cycling League in January 2016 – the state branch of the National Interscholastic Cycling Association – that brings fun, safe and quality mountain biking experiences to children in grades six through 12. As a leadership team member, Jerel works with volunteers to instill in students a strong mind, body and character. NCICL doesn't just teach its young members to be confident cyclists – the league supports environmental sustainability through trail maintenance and gender equality through empowerment programs for female athletes and coaches, like NICA Girls Riding Together.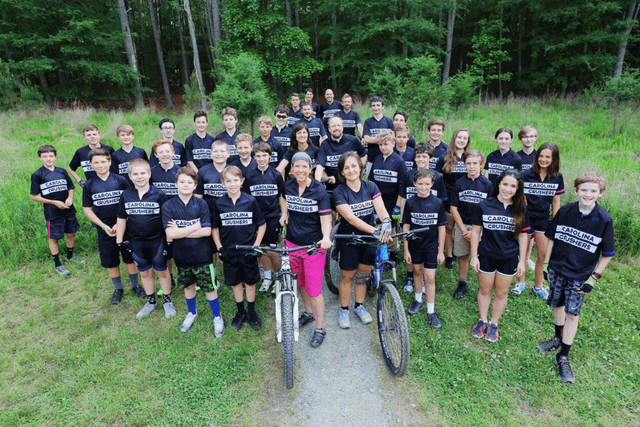 With 37 statewide teams, 495 registered student athletes and 239 licensed coaches, NCICL thrives on dedicated volunteers, like Jerel, and strong community sponsorships.
It was such a community partnership that brought Jerel to Briar Chapel. Newland Communities' generous donation to NCICL supported the league's vital scholarship programs, which provide bicycling experiences to children of all economic backgrounds. Then, when Briar Chapel hosted NCICL's 2017 board retreat, Jerel was blown away by the community's extensive trail system.
"Newland Communities saw homebuyers' demand for trails, and they innovatively created a space to support an outdoor lifestyle."
From Cyclist to Resident
When considering a move back to Chicago, Jerel and her family kept returning their attention to the community with the amazing trails. A fateful meeting with Erin Messier of David Weekley Homes sealed the deal, and building began. Briar Chapel reflected the family's passions for the outdoors and community. Now working from home as a training manager for NICA, Jerel can take a mid-afternoon ride and play an active part in trail development, maintenance and biking at Briar Chapel.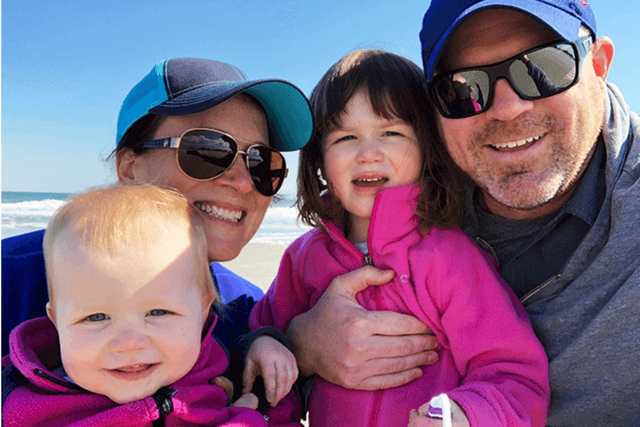 "I can't wait to shred Briar Chapel's trails come August when our house is complete. Being able to view the trail from our property was an incredible selling point, and I hope to inspire many more of the community members to get out and ride!"
The Backbone of Briar Chapel
Briar Chapel was built on preserving the outdoor landscape and creating ample space for community members, like Jerel, to live their passions. Spanning more than 10 miles with plans for a total of 14 miles, our competitive mountain bike trail sections were developed in partnership with Triangle Off-Road Cyclists.
With spring in full swing, now's the time to experience Briar Chapel's trails! Visit NCICL's website or contact Jerel to learn how you can get involved as an athlete, coach or volunteer in the local North Carolina mountain bike movement.