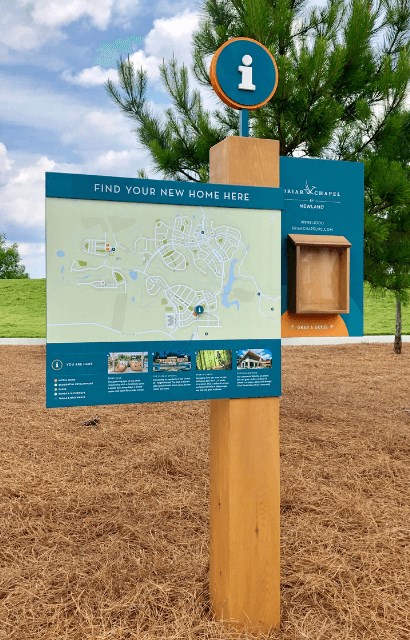 Info on Demand at Our New Kiosk
Exploring Briar Chapel? Curious about the the model homes? Looking for a Briar Chapel restaurant, the trail entry or the resort-style pool?
We're rolling out a new welcome kiosk in Briar Chapel, an easy resource to answer your questions and point you in the right direction. Located in our new model home village, the kiosk will provide a 24/7 stopping point with a community map and directions to key hotspots in Briar Chapel, such as the Briar Club, parks and trails, shopping and dining, and the Club at Encore. In addition, you can nab a model home map to serve as your personal tour guide through the gorgeous village of model homes.
Stop by, check out the new kiosk and then enjoy a carefree day at Briar Chapel – home shopping through our model homes to a frothy latte or a glass of wine in Veranda.
The kiosk is located at 37 Cardinal Ridge Road, Chapel Hill, NC.
See you soon!