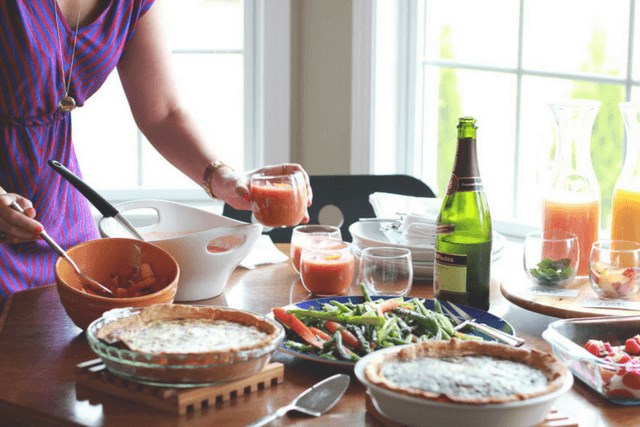 Staging a Summer Soiree
With summer right around the corner, things are feeling festive! Whether you're planning simple cookout or a gallant evening gala, there's no need to rent space to stage a soiree. These tried-and-true tips from Homes By Dickerson, one of our award-winning builders, will help you transform your humble home into a party venue.
Make An Entrance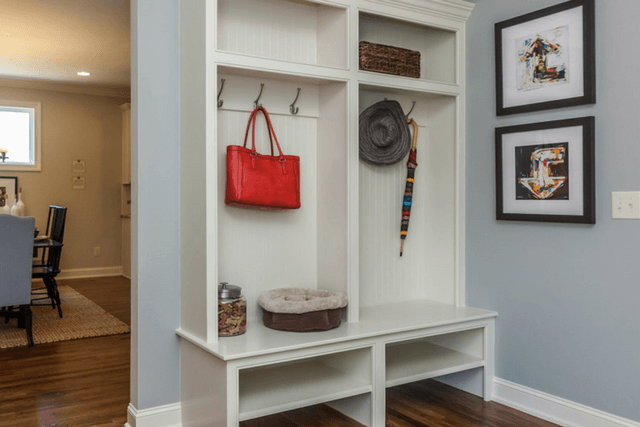 Since the foyer is the first thing that your guests will see, pretty it up with a credenza, rug and mirror to create a welcoming, open entryway. Use this opportunity to pair fashion with function. Provide an accessible rack for coats and umbrellas as well as cubbies or ledges for handbags. For those with limited space, try over-the-door hangers or Command hooks.
Master the "Bar Buffet"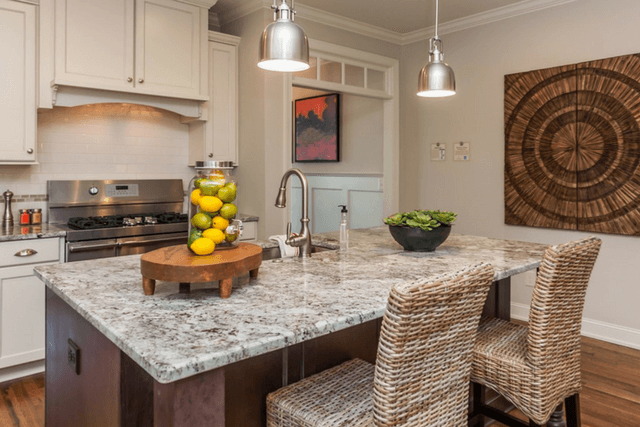 Serving hors d'oeuvres? Leverage your bar or kitchen island to display your dishes. Not only does it provide ample space for bowls and tiered platters, it also allows guests to circle the island to grab food rather than waiting in a long line for one lone buffet table. Placing food at bar height also makes it easy for the guest to fill their plates without bending.
Set Up Seating Nooks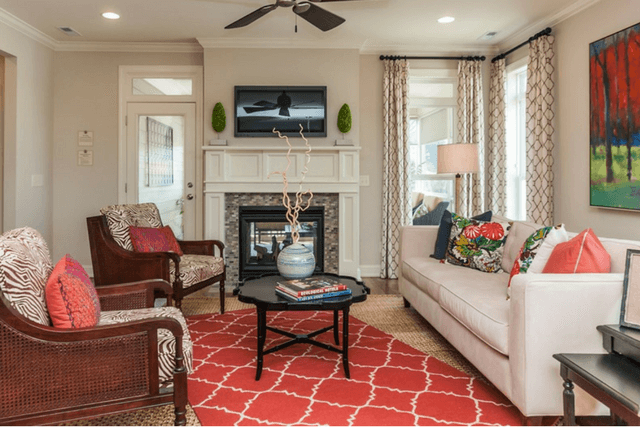 With drinks and appetizers in hand, guests naturally search for a place to pause. Create ready-made seating areas for groups of two to four people, such as a couch and two chairs, a front porch bench or corner cocktail table.
Serve Cocktails Around the Corner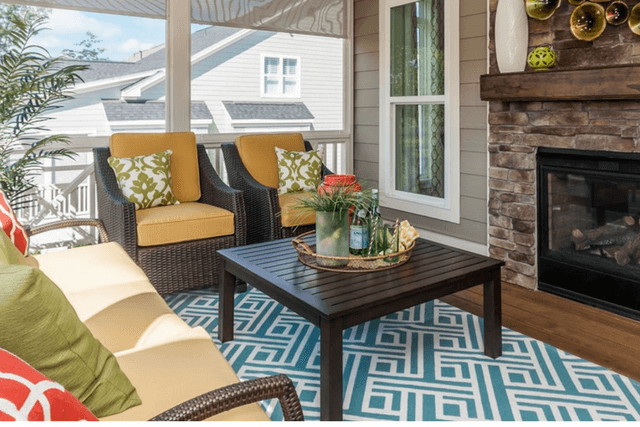 Don't anchor your cocktail station at the entrance of the home, as this tends to cause a bottleneck in traffic. Instead, serve sips and spirits on the kitchen table or a side bar. Feel free to set up several serving stations throughout your home, such as this drink tray on the back porch, to allow guests to refill at their leisure.
Looking for more design tips? Check out our builders' tips to pretty your porch for summer.