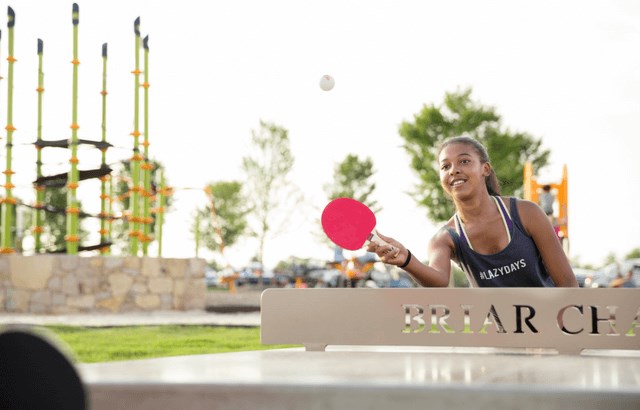 Get Sporty at Our March Open House
Pickleball matches, workouts on outdoor fitness equipment, hikes on 24 miles of winding trails, a round of pick-up basketball…see a theme here? 

At Briar Chapel, we embrace a healthy, active lifestyle in more ways than just one. On Saturday, March 18, be our guest at our Open House event and discover all the ways you can get sporty in our community. First stop? Swing by our Information Center to nab a map, grab refreshments and enter for a chance to win a $100 gift card from Dick's Sporting Goods. 

Then spend the afternoon touring new model homes, checking out our many move-in ready houses and exploring our 900 acres of outdoor space. And by explore, we mean everything from strolling on our extensive trail system or playing in one our 20 parks to a game of tennis on our recently unveiled Sport Court. Fresh air, time with family and friends in the outdoors — we love being able to share this experience with residents across all ages and stages of life. 

A few hours just not enough play time? While you are here, sign up and experience our Resident for a Day program and explore the miles of parks and trails Briar Chapel has to offer.
Date: March 18, 2017, noon – 5 p.m.
Information Center: 1342 Briar Chapel Parkway Chapel Hill, NC 27516