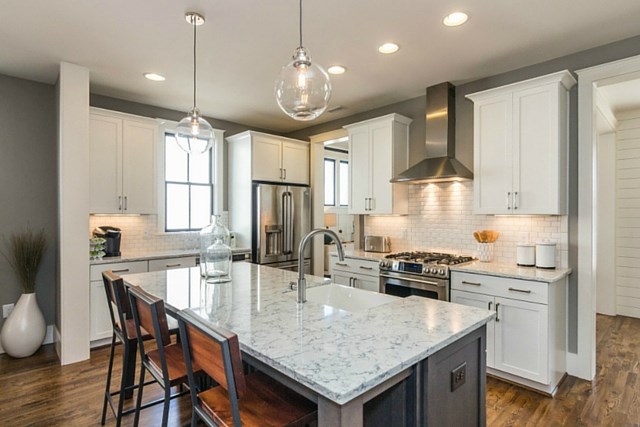 Modernize Your Home Design
As time passes trends change and new lifestyle styles come into vogue – it's easy to become overwhelmed with how quickly the world moves around us. One thing might be all the rage this year, and next year it could be dated; there's no way to really tell. But you can design and curate your home into an oasis that's both modern and timeless.

A great starting point to designing a home that stands the test of time is to choose a design style that mixes both the past and the future. Midcentury modern design has been popular for a long while, and with good reason. Characterized by clean, striking lines this style serves as the perfect juxtaposition to our evermore cluttered universe of technology.

A Midcentury modern design scheme also allows you to display treasured pieces from your family's history alongside more contemporary elements. To capture this ageless style, choose a few large statement pieces and punctuate them with other simple and clean design elements.
While creating a home with timeless style, it can help to choose a particular material to tie everything together. Perhaps hone in on the design element of authenticity which involves using natural materials throughout your home. Synthetic building materials can be a great asset, but they can also date a home. Consider decorating with natural wood or utilize brick in different areas of your home. Quartz and granite are also popular materials that convey authenticity while still looking very finished.

Beyond the style of your furniture and building materials, there are other ways to modernize your home. Choose a floor plan that's a natural fit to your contemporary lifestyle – open floor plans come to mind. Having designated spaces for media and technology can also help you keep up with our fast-moving world. Ample natural light helps a home feel bright and fresh – especially when paired with a kitchen filled with light-stained cabinetry.
Speaking of kitchens, updating appliances for today's needs can help modernize your home. For example, if you know you entertain regularly a double dishwasher may be a good design element to add. If you're a would-be sommelier, a wine cooler may be of interest to you. If you have particularly artistic children, creating a chalkboard-style wall may be a great way to nurture their creativity. Only you know your lifestyle, and ensuring your home meets those needs is an essential piece of the modernization puzzle.

Beyond the design aspects of a modern home, there are also many new and exciting technologies that you may want to consider implementing. There is a multitude of ways to customize your home with technology, but there are some you may find particularly helpful. Embracing smart home technology, tied to your phone, can allow you to do anything from locking your door to adjusting the thermostat from anywhere in the world as long as you have WiFi. Smart appliances may be another good investment – for example there's a refrigerator that allows you to look at a camera on the inside and see what needs restocking when you're away from home. These only scratch the surface of what tech-enabling your home can do for your day-to-day life.