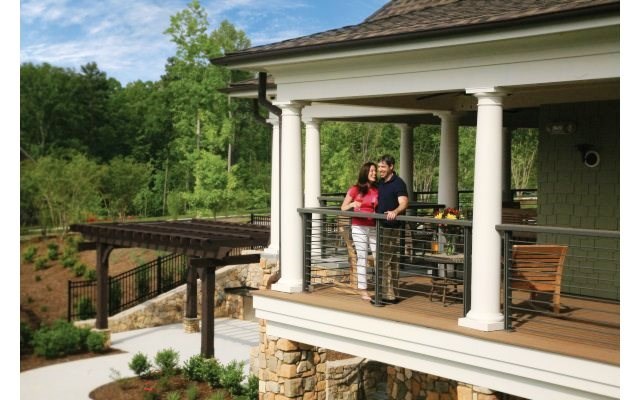 Resident for a Day!
Cali Buhrman
Customer Relations
Sure, you've seen pictures of our beautiful community, you know all about the amenities we offer, heck—you're even reading our blog! But have you really experienced Briar Chapel?  
Briar Chapel is more than a neighborhood, it's a lifestyle, and we believe that everyone should have the opportunity to experience our community and all it has to offer first-hand. As such, we created our "Resident for a Day" program, which just kicked off. Signing up to be a "Resident for a Day" means that you will have full access to all of our amenities for one day. This  includes our two salt-water pools and waterpark, fitness center, community gardens, hiking and biking trails, and parks (we even have a bark park, so bring your four-legged friends)!
All you need to do is sign up here, answer a few questions, and we'll contact you to schedule your visit. Once your day arrives and you are in the community, you will need to stop by the Information Center to get a quick community overview, and pick up your pool passes and a gift from us. From there on out, the exploration begins!  We'll even give you a scavenger hunt map to ensure you won't miss out on any key places during your visit.
This program is only available July and August, so why wait? Experience the Briar Chapel lifestyle as a true resident, and make sure to include #DiscoverBriarChapelNC in all of your pictures so we can see how many places you were able to visit!