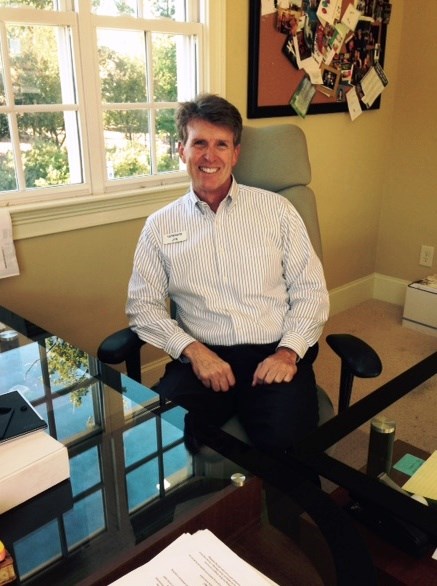 Livin' La Vida Lennar!
Cali Buhrman
Customer Relations
While Lennar is putting the finishing touches on their brand-new model, Joe Norwood (their on-site sales representative, pictured above) has been working out of the Information Center with yours truly (Cali here!). A truly kind person with a great sense of humor, Joe is the perfect candidate to be by any homebuyers' side during the exciting process of buying a new home. Joe was kind enough to sit down with me and answer some questions that I knew many people interested in Lennar might want to know. Here's what he had to say:
CB: Lennar is the #1 builder in the Triangle. What an accomplishment! What qualities does your team possess that has helped you earn this recognition?
JN: I believe Lennar is very customer-driven. We have very functional floorplans, so our customers are getting the most out of their space, not only now, but as their needs change as well. I also believe that our customers recognize the great value of Lennar. With all of our included features, their hard earned money is going a lot farther.
CB: In your opinion, why is Lennar a great fit for Briar Chapel?
JN: Lennar is dedicated to sustainable building, and all of our homes are Energy Star certified, as well as Environments for Living certified, which parallels Briar Chapel's focus on greener living. I think we are also at a great price point, with most of our homes being valued in the mid-$200,000's. Lennar homes are affordable, without sacrificing style or quality.
CB: Take me through the process of buying a Lennar home. What steps do homebuyers go through?
JN: Well, at our first meeting, I would get to know your lifestyle and what you need and want in a home. Then I'd take you around to see our move-in ready homes. These make up our current inventory, and their floorplans and customization selections are chosen by our design team. If the customer prefers, we can build a house for them in about four months, with the plan, options, and all design features chosen by the customer.  Carpet selection, hardwood, lighting, and granite are all options that would be chosen by the buyer in this process.
CB: So far, what is your favorite part of Briar Chapel?
JN: I am very outdoorsy, so one of my favorite activities to do in the neighborhood is take a stroll on the hiking and nature trails. I also love the resident activities at the Briar Club, they are a great way to meet neighbors and friends. These personal relationships and the active lifestyles that residents strive to lead are a big part of what makes life at Briar Chapel so great.
CB: Sounds like you fit right in! We're so glad to have you, Joe, and are looking forward to seeing you in your new model in the coming weeks!