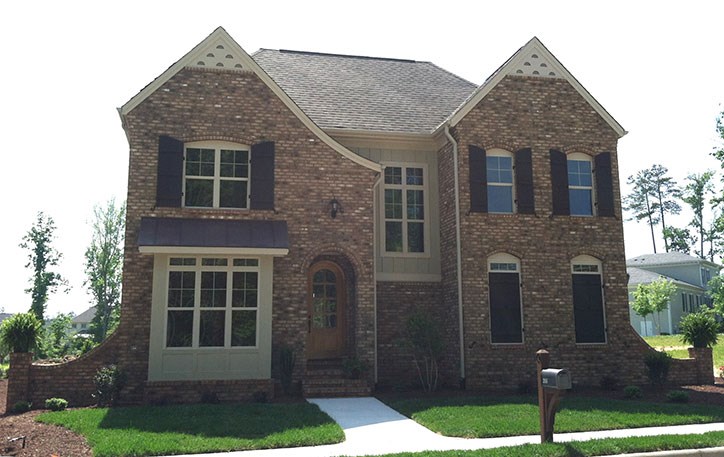 Home Front Builders, Inc. Offered Personal Touches and Crafstmanship
By Heather Campbell
Customer Relations Coordinator


Lynne and Tom, Home Front Builders, Inc.'s newest residents, recalled for me some of the most memorable experiences when they built their home.  The personal touches and expert craftsmanship that went into each and every aspect of the final product are the things that really stand out.  "If something needed to be modified/changed, John Dunning, the builder, took a lot of his personal time and expertise to make it simply amazing!!" said Lynne.  "I was impressed with his personal touches, care and willingness to please us as his homebuyers."
Having already spread the word about Home Front builders, Lynne and Tom invited their friends for brunch to see their new home.  They were all so impressed with the quality and craftsmanship.  "They noticed the extended window-sills, the crown-molding in every room, up and down" said Lynne.  "They also commented on the open and spacious kitchen with top of the line cabinetry and the granite in every bath and tumbled marble in the kitchen with glass and stone accent pieces to complement every tile area.  Home Front was instantly the perfect builder for us.  I was used to quality construction and being able to think outside the box to suit my own preferences." With a custom house by Home Front builders you get what YOU personally want to fit your lifestyle and taste and every house is completely different from the next.  Custom homes really give the neighborhood a special appeal  and Briar Chapel is an amazing neighborhood  with all of the amenities to have a custom home to suit your personal self."
There are many features that they love about their new custom home, but the feature that sticks out the most is the woodwork/craftsmanship of the home.  They told me they have personally have built 6 houses, two of which were custom homes.  Lynne said "I can honestly say hands down that I have never been in such a sound-proof, quiet and well constructed house before.  Home Front builders uses sound barrier insulation which reduces the noise level in the walls between rooms and between two floors.   Along with the craftmanship is the amazing woodwork/trim that is outrageously gorgeous, very extensive, oh and did  I say unique?"  As soon as visitors walk in the house their mouth drops in awe of the woodworking details and wainscoting throughout the house.  "After building 6 houses I personally would build with John again…".  Stop by Briar Chapel to have your own personal visit with the Home Front Builders, Inc. representative to discover for yourself what this builder can offer to fit your lifestyle.