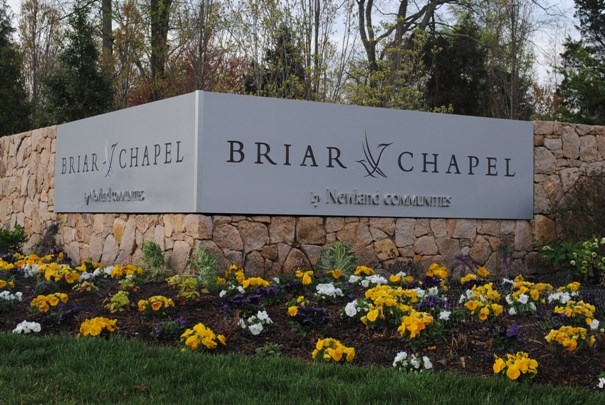 Competition is Building for Briar Chapel's Best Buddy
By Jami Pearson
Marketing Coordinator

What a great start to our Best Buddy Contest! A big thank you to all who participated last week – Keep up the good work. Now, on to the details for week two …
This week's prize will be a $25 gas card. To qualify to win this prize, you must complete the 3 tasks laid out below.
Upload a photo of a Briar Chapel home, amenity or green feature to Pinterest – 5 points
Visit Briar Chapel bike shelter and post a picture of the map that is located there on Facebook – 10 points
Go to our inventory page which is linked to Facebook, "like" your favorite floor plan, and then tell us why you chose it on our Facebook page. Don't forget to insert the hashtag #bcBestBuddy! – 10 points
In monitoring the contest, I've come up with a few tips that will be beneficial to participants:
Insert #bcBestBuddy at end of all Twitter and Facebook activity that is contest and point related. It makes it a lot easier for us to monitor and document your points.
In order to qualify to win the weekly prize, you need to complete all week specific tasks laid out in each Monday's Best Buddy blog article.
To enter and start playing, click here.  Entry forms also available during this contest period at the Briar Chapel Information Center, 16 Windy Knoll Circle, Chapel Hill.
View Official Contest Rules and Regulations.
Good luck!