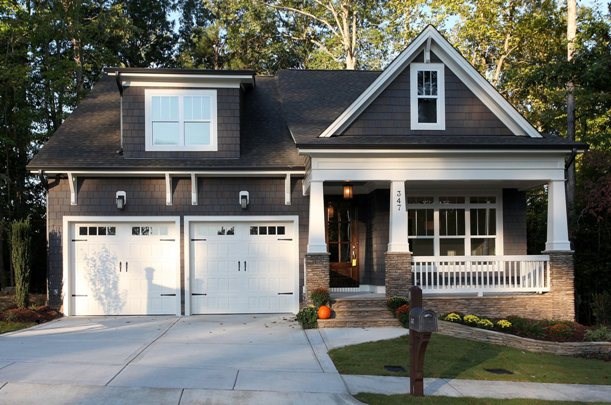 Homes by Dickerson - January 2012 Builder of the Month
By Heather Campbell

Having built new homes locally in the Triangle for over 35 years, our January 2012 Builder of the Month, Homes by Dickerson has worked hard to build upon their craftsmanship and attention to detail to bring their buyers the best in new  homes.  "Our team works hard to incorporate purposeful designs into all of our homes" says Jenn Nowalk, Director of Sales & Marketing.   "We have professional, educated project managers, a full time decorator, certified Green sales agents and many more team members who all work together for a seamless process for our buyers."
When asked what sets Homes by Dickerson apart from other builders, Jenn replied "Our people and our passion are what really set Homes by Dickerson miles ahead of other builders.   We have an incredible team of dedicated professionals empowered to make decisions on the spot and they go above and beyond every day to exceed customers' expectations."  With their longevity in the marketplace, Homes by Dickerson knows the quality being put into their homes, having built relationships with many of their trade partners and vendors.
Being in a green-built community was an easy transition for Homes by Dickerson.  In 2009 they made a commitment to build all of their homes with Energy Star and NAHB Green Certifications.  "Anyone who buys one of our homes can feel good that they are purchasing a home that is healthier, more comfortable, costs less to operate and will save them money, as well as lessen the impact on the environment" Jenn notes.  "There are several components that play into being 'green' and our team at Homes by Dickerson makes sure that, through purposeful design, we use a whole-system approach to maximize the green benefits available to our homeowners."
"Our team will give you the attention you need and should come to expect with
one of the largest investments you will make in your lifetime.  We understand that you do not buy homes every day and we take this very seriously!"
Be sure to stop by next week to see what Brant Chesson, Homes by Dickerson's Vice President of Construction, has to say about working for the company and all they do to to make the homebuying process a seamless, enjoyable experience for their customers.  To view Homes by Dickerson's current offerings at Briar Chapel, please visit our website or contact a Homes by Dickerson representative at 919-929-2266.