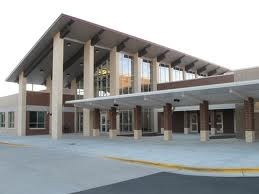 Margaret B. Pollard Middle School gets LEED Certification
Jami Pearson
Customer Relations Representative
Recently, Margaret B. Pollard Middle School, located in Briar Chapel, became the first LEED Gold middle school in North Carolina. I'm sure some of you might be wondering, what does LEED certification even mean and why is it important? First off, LEED (Leadership in Energy and Environmental Design) certification is a nationally recognized standard for measuring building sustainability. With four different levels of certification – certified, silver, gold and platinum – the LEED rating system is rooted in five green design categories: sustainable sites, water savings, energy efficiency, material selection and indoor environmental quality.
With the help of SfL+A Architects, Margaret B. Pollard Middle School earned this distinction with the incorporation of green qualities such as these:
To help with internal lighting, large windows and the process of daylighting are used. Solatubes have also been incorporated to bring in additional light from outside.
The issue of wasting electricity from forgetting to turn off lights has been remedied by placing motion detectors in classrooms that turn lights on and off as needed.
The heating and air-conditioning systems use ground-sourced water, making it a geo-thermal building.
Spray foam insulation in exterior wall cavities cuts down on energy loss.
Talk about giving North Carolinians something to be proud of! We at Briar Chapel feel so grateful to have a school such as this on-site. Wouldn't it be great if we all took a cue from this school and incorporated green building practices into our homes and offices?