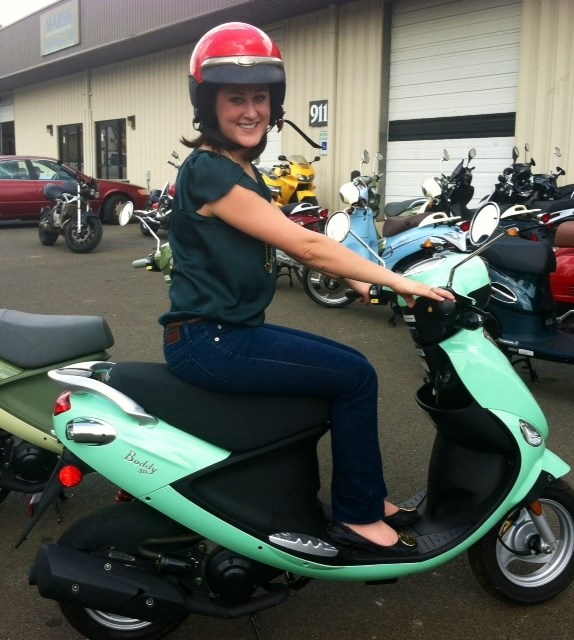 Scoot on over to Earth Day
If you're tired of paying high gas prices or are just looking for a way to live a little greener, then we have what you need – a Buddy Scooter!
This alternative, eco-friendly means of transportation isn't just good for the environment, it's super trendy and oh-so-fun to drive! Compact and easy to handle, a Buddy Scooter can get 100-plus miles per gallon and is perfect for quick trips around town.
Scooters are only a fraction of the price of a full-sized car, so they are affordable for any budget. Plus, as part of the government's stimulus package, you can get a rebate for your scooter purchase!
Want to know the best part? We are giving away a Buddy Scooter to the winner of our Best Buddy Contest at the
Earth Day celebration
this Saturday, April 21! We have lots of great events planned for the whole family. We can't wait to see you there!