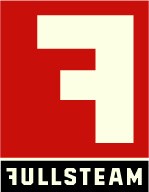 Fullsteam Brewery, Plow-to-Pint
by Sean Wilson
Chief Executive Optimist, Fullsteam Brewery
As the owner of Fullsteam, a Southern-inspired brewery in Durham, I struggle a bit with whether what we do is "sustainable." Since our launch in August of 2010, Head Brewer Chris Davis and I have embarked on a journey to explore what it means to be a Southern brewery, brewing with foraged pears and persimmons, local chocolate, sweet potatoes and parsnips. We've helped plant local hops with N.C. State. We've purchased grain from a local malting company and emptied Food Lion of their supply of Surry County corn grits.
So is what we do sustainable? In Fullsteam's eighteen-months-and-counting adventure to celebrate the culinary and agricultural traditions of the South, I've intentionally avoided the "S-word" when describing what we do...even though I firmly and fundamentally believe in the principles of a triple-bottom line.
Why the hesitancy? I'm not quite sure. I think it's in part because beer is a luxury in abundant supply, produced by 2,000 U.S. craft breweries, many more on the way, and established mass-market manufacturers squeezing their way into the specialty beer segment. Another part of my hesitancy is being honest and recognizing that brewing is an energy-intensive business. It takes eight pints of water to just brew one pint of beer. While breweries can lessen their environmental impact (solar, water reclamation, building with green products), implementing these practices can be very expensive. As a scrappy, do-it-yourself fledgling business, we've had to pick and choose green practices. Over time, we hope to do a lot more.
Mostly, I don't want to get caught into a debate. I don't begrudge breweries that taut their environmental benefits, I just know that I'd rather not get caught up in a language debate on the environmental pluses and minuses of beer.
Here's what I am extremely comfortable and confident talking about: the economic benefits of building what I've been calling a "Southern Beer Economy." I believe in the power of an economic transaction. We all know the benefits of buying local -- that money spent locally has much greater buying power and benefits to the community. So we at Fullsteam are very intentional in the act of commerce. That is, we buy a lot of stuff locally. We purchase chocolate nibs and husks from Escazu Chocolate in Raleigh -- byproducts of chocolate-making that the chocolatier used to throw away. When we brew Carver sweet potato lager, we're making it with 400 pounds of North Carolina sweet potatoes that we purchase from Snow Hill-based Yamco; tubers that used to be thrown out because they were improperly categorized in the field.
We even extend the Southern Beer Economy to our tavern patrons, putting out a call on Twitter for seasonal harvests, and paying patrons for their troubles. Our winter ale, First Frost, was brewed with 500 pounds of locally-foraged persimmons. At $3 a pound, that's $1,500 we returned to our local community. We did the same for pears and figs, and we have our eye on community-grown hops for this year or next. Of course, we hope that tavern patrons will continue the economic transaction by purchasing our beer. That's all part of the narrative: we buy local, craft beer locally, and sell in our local market...at our tavern, the Durham Farmer's Market, and over 100 accounts throughout the Triangle. We're so excited about our Southern-style beer that we want to tell other markets about it, beginning with Charlotte, Charleston, and Washington, D.C. And the more we brew, the more we support our local economy, with our own jobs in manufacturing, service, and distribution. The more we support to our local farmers and food processors. And the more we get to tell people about indigenous foods that make the South unique, from Paw Paws to MoonPies.
Come see the Fullsteam crew out during the Earth Day festivities at Briar Chapel, April 21st!