Putting on a Pepper Festival!
by Tami Schwerin
Executive Director, The Abundance Foundation

October 2nd at Briar Chapel
4-7pm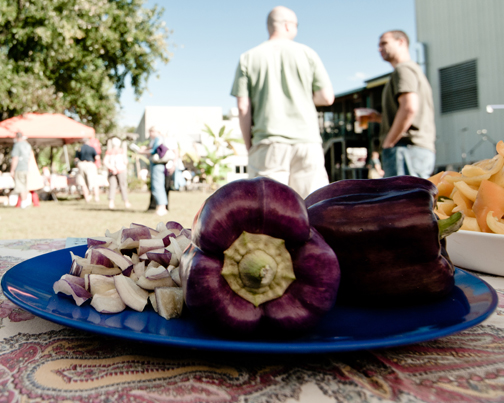 So, what does it take to throw a 4th Annual Amazing Pittsboro Pepper Festival? Well, only about 1000 details, 24 Chefs, 5 Breweries, 1 Winery, 1 Meadery, 1 Kombucha maker, a fantastic lead sponsor (Briar Chapel) and 22 other wonderful sponsors, a Pepper Farmer, 2 local bands, 55 volunteers, 3 staffers, 5 Board Members and a community of like minded local foodies and people that get stuff done!
Whew!  Yes, we are in the thick of preparing for Pepper Festival and it's really exciting. Things come together just when you start to get nervous about one of the details, there is a solution.  Anyone that has ever planned an event knows about the gazillion specific aspects and we are busy crossing them off the list.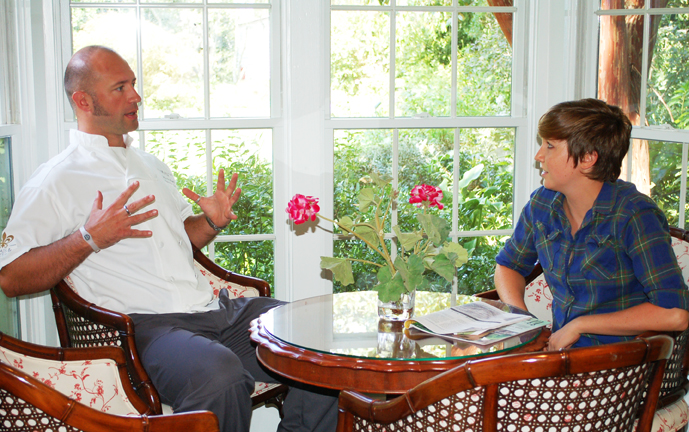 We have been delivering pepper samples to the Chefs so they can get an idea of which peppers they want to use for their final dishes. Jenny interviewed Chef Colin of Fearrington yesterday and we can't wait to see the final dish he comes up with! The Chefs have been sending in their menu items. Everything from spicy pepper gazpacho to pepper and okra etouffee to Creme Fraiche Cheese Cake with Chocolate Mole' Graham Cracker Crust and Tobago Infused Honey Caramel. One brewer has already taken delivery of the small milder pepper called the Tobago Pepper and will have a Tobago Pale Ale. The local meadery is roasting local peppers for their special mead.  There will be something for everyone!
For folks with children, there are lots of activities for the little ones so the adults can relax and have fun. We'll have giant bubbles, a scavenger hunt, a pepper boat and peppers used to make block paintings. Face painting is always a favorite too!
Music lovers will be very excited to hear Justin Robinson and the Mary Annettes and also Lonnie Walker.  Both bands are high energy and will add just the right amount of spice to the evening! Justin is a Grammy award winner, so we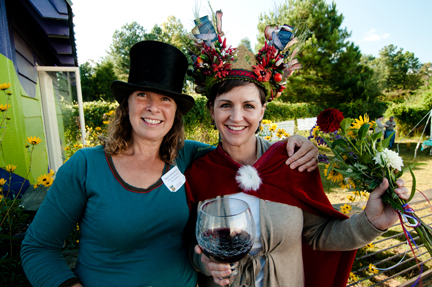 are very lucky to have these talented musicians!
This event will be the VERY FIRST event held at the new Briar Chapel park, Briar Commons. We are thrilled to work with the Briar Chapel team to make sure all the logistics run smoothly and so that everyone has Peak Pepper Fun. 
Tickets are on sale through a number of folks that are in the running for Pepper Queen and Pepper King as well as Chatham Marketplace and Angelina's Kitchen. Or online tickets are here.
We hope everyone can make it out for a beautiful fall day and enjoy some music, pepper food and drink. Come luxuriate in this amazing community we have.