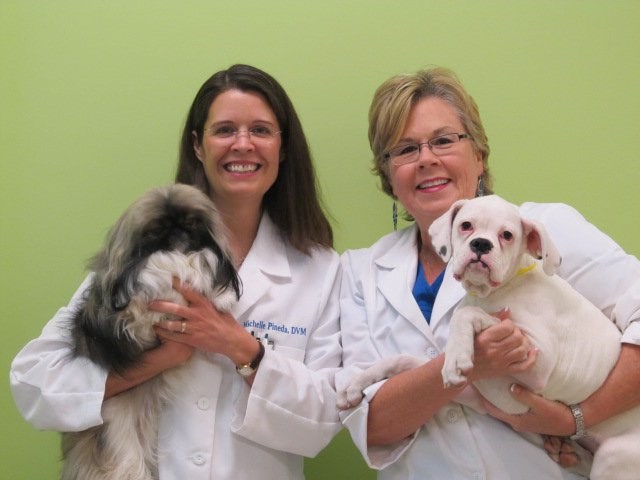 Canine Athletics with Dogwood Veterinary Hospital!
by Genevieve Andrews, Hospital Manager
Dogwood Veterinary Hospital
We at Dogwood Veterinary Hospital & Pet Resort are so excited to participate in this year's OktoberBEST at Briar Chapel! This time of year always brings fond memories of family gatherings. If you're like us, your pets play just as big a role in these gatherings as anyone else. It is such a great time to get outside and make some new memories. Thanks for coming to play with on October 2nd - we have some really fun things planned for you and your pet.
Games

We wouldn't want any pooch to have the upper paw so we will be splitting the games into two weight groups. One group for dogs 30 lbs and under and one group for dogs over 30lbs. Games will start at 1:15. Please register by 12:45 pm if you plan to participate. Pre-registration is encouraged! Contact either 919.951.0700 or hcampbell@newlandco.com (type OktoberBEST Pooch Park in the subject line).
Weenie Toss- Starts at 1:15 pm. How's your aim!? This is a real test of eye-mouth coordination for your pooch. If he/she is able to catch a weenie from the furthest distance, you win!
"I've Got Rhythm" Musical Sit- Starts at 1:30 pm. Hope you and your dog are in sync! If your dog is the last to sit then it could be bad news for you and your poochie partner.
Peanut Butter Lick- Starts at 1:45 pm. Who's hungry?! First pooch to clean the spoon wins.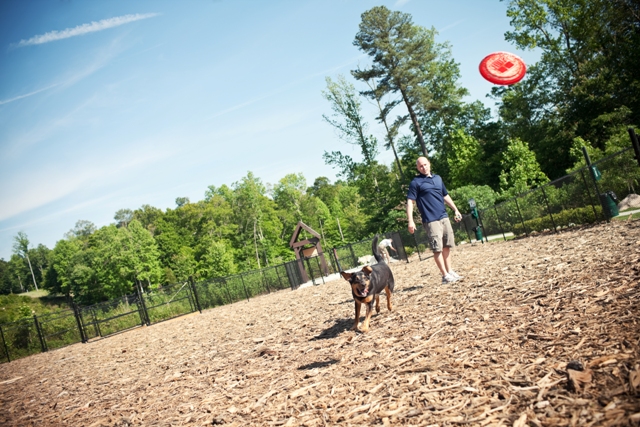 We look forward to seeing you, your family and your pets on October 2nd.  Remember these helpful tips when attending events like this with your dog:
Always keep your dog on a leash and at a length that allows for you to keep them under your control.
Do not leave your dog unattended for any amount of time.
Be sure to offer your pet plenty of fresh water, particularly if it is hot outside.
Clean up after your dog - Each time you see your pet eliminate, it is best to clean it up immediately. This helps to prevent the spread of intestinal parasites and disease.
Do not bring your dog to public events if he or she is ill, if he or she has fleas or if he or she has other contagious skin diseases.
It is not recommended to bring puppies under the age of 16 weeks to outings like this. Young puppies may not be vaccinated appropriately for that type of exposure to other pets.
Be sure that your dog has been properly vaccinated and has a valid Rabies tag and certificate. Your pet should be up to date on:Bordetella (Canine Cough) vaccine, DHPP vaccine,Rabies vaccine, Fecal exam or prophylactic deworming.
Bring only spayed and neutered pets to the public events.  Bringing intact pets to socialize with other pets can provoke rough play and even dog aggression.
Use care when handling your dog around children and other dogs. Keep a close eye on the body language that your dog is displaying.
Have fun! This is a great opportunity for you and your family members to bond with your pet. Even when playing, acknowledge and reward good behavior and discourage disobedience.