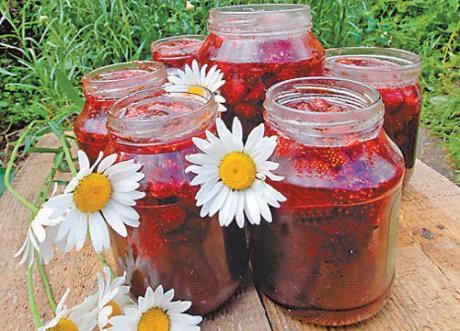 Is Your Pepper Jelly The Best?
As a continuation to our updates about the OktoberBEST event at Briar Chapel, we thought we should fill you in on another fun contest that is making some headlines...our Pepper Jelly making Contest - sweet, spicy and everything in between - ooooh, we cannot wait to taste the varieties.
If you think your pepper jelly will tempt the taste buds of our local judges (and they are very excited!!) - just try it and see? Much like a pie baking contest at your annual fair - pepper jelly simply makes sense, as this is the season for harvesting peppers as well as supporting a local non-profit organization in spreading the word about the Amazing Pepper Festival taking place later in the day at Briar Chapel.
Submit your best pepper jelly recipe by 11am on October 2nd for your opportunity to be named "Pepper Jelly Aficionado"! Judges will begin tasting at 2pm and will make decisions based on Taste, Texture and Consistency, Appearance, and Creativity. You could walk away with a fun prize as well as Pepper Festival tickets!
You may even consider trying this year's Piedmont Biofarm pepper varieties in the preparation of your pepper jelly:
Peppers Available from Piedmont Biofarm
Breeding and Variety Trials - 2011
Featured Pepper - Tobago.  All the great exotic background flavors of Habanero with much less heat - some have NO heat. This flavor is unique to this species and could be considered a whole new spice in the spice rack, with a lot of possible uses in various cuisines.
Sweet Blocky Bells - Yellow - Most varieties are exceptionally sweet and juicy. Red - Many of these are also quite sweet
Chocolate (yes - rich dark brown) - also quite sweet. Orange (limited supply). Lavender (actually an unripe [green] pepper which later turns red)
Sweet "Lamuyo" Types (large, long, fat but tapered) - some can be very large. Yellow (This is our very sweet trademark "Sweet Jemison"). Red (Some varieties are also very sweet)
Sweet Italian Types (long, slender, thinner walls). Red - Giant Marconi and variations of Corno di Toro
Anaheim - long, mild/medium chiles (New Mexico). "Numex Big Jim" - great for roasting
About Piedmont Biofarm:  Altogether we grow over 100 varieties and breeding lines, mostly sweet (not hot) varieties.  We are selecting for sweetness, good fruit wall thickness, large size, as well as general vigor and productivity.