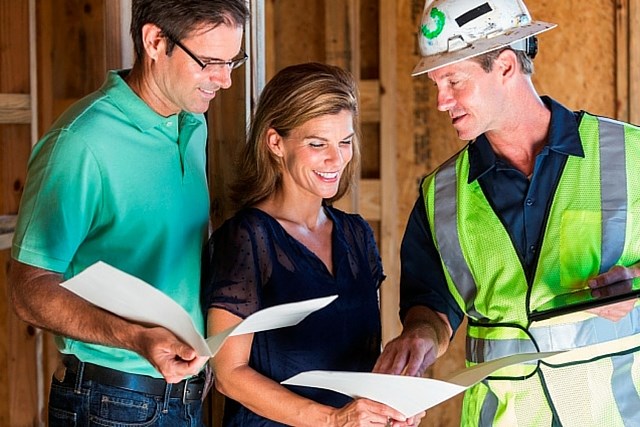 DIY Designer!
by Kristy Yule
If you have been keeping up with our progress, you'll know that things are moving right along...We have our community and now we have our house and home site. How can we make this home uniquely ours? What options and selections will we choose? Luckily for us, David Weekley Homes has a very helpful tool to keep buyers up to speed with their home building process. Take a look below to see what it looks like.
This site performs two functions: First, it has vital information such as phone numbers of our sales agent and builder, stages of the home building process, and what to expect/what is expected of us. Each week the sales agents take photos of the progress of construction and post this to our webpage. There is also the ability to share photos via email or facebook with just one click. With all of our extended family living out of state this tool has been very helpful and our family really enjoyed being able to follow the progress of our home from afar.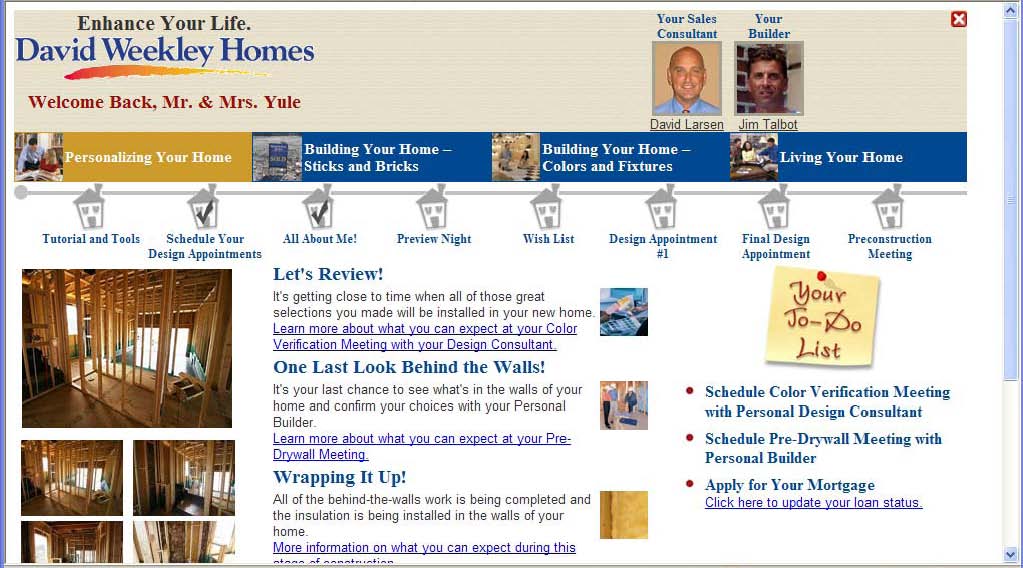 The second function of this site is one of personalization. There is a "My Wish List" area which displays every option that David Weekley Homes offers from flooring to lighting and structural to paint. We found this tool very useful as we were discussing our "Must Have" and "Nice to Have" list for the interior of our home. There is also an "All About Me" survey that asks some basic questions like who will be living with you, their ages, level of homebuilding experience and top three reasons for moving. But there were also some thought provoking and telling questions "During your free time, where would we find you in your new home" "Select the decorating style that best fits your home" and even "What are your favorite snack foods" I'm certain that many of these questions provided valuable insight for the design professional about our family but they also really got me thinking about what spaces in the home were most important to me. 
With an 8 hour road trip ahead and $50 in kitchen/home design magazines, I was primed and ready to begin researching design trends and trying to blend them with our family's style and needs.
Since I'm in the research mode, how does your family's needs affect the style of your home?