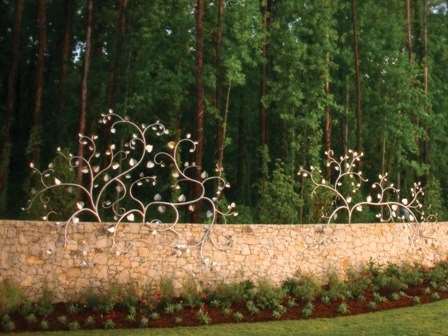 What do you want your community to be?
by Kristy Yule, M.I.R.M.
Regional Vice President, Marketing
What do you want your community to be?
It is this simple question that led Briar Chapel to be the #1 selling new home community in Chatham, Durham and Wake Counties for second quarter this year. The 33 closings that give us the top status are a result of asking it again and again, and continuing to allow the answers to define and refine what Briar Chapel is and what the community offers.
While the type and size of home as well as desired amenities have always been part of asking that question, we like to take it a step further. For example, last winter we noticed that we were attracting a large segment of a specific customer type but not transitioning them to sells. An in-depth customer survey revealed that they wanted to downsize without sacrificing the "bells & whistles".  "I would rather spend my money on nice features than extra bedroom space that I won't use anymore."  
And we responded. Our builders honed existing plans and developed new plans that would better suit this buyer. The results? We saw sales from this customer group increase 100 percent in the months following the introduction of new plans. You ask for it, you got it!
Another example of our focus on the customer is in the development of our amenities. At Briar Chapel, we have planned for 20 parks to be completed as we develop in each new phase. Last year as we were preparing to open two new parks, we wondered, if homeowners wanted another playground or more passive space? We asked and they told us. Now they have a community garden, aptly named the Briar Patch, and a dog park opening later this fall.
Beyond development, we ask the same question as it applies to our customer experience process. We know that most buyers are taking more time in their buying process these days. That's why we like to invite our customers to really spend some time with the community.
Almost every month we have a different event, designed to demonstrate a day in the life at Briar Chapel. Do you like to hop on your mountain bike and hit the trails? Join us for the TORC Endurance Race. Have a love of art or just interested in learning more about it? We have quarterly art installations where community artists come out and interact with the public, sharing their process and their artistic point of view. If you prefer a more solitary endeavor, head out on our trails with our art guide and learn about one of the many community art installations we have. Perhaps you're more civic minded so join us for the 5K run benefitting the Abundance Foundation. We make it our business to know the types of activities and interests our customers have and we strive to deliver them. To see for yourself, check out our next event, The Art of Living in September.
In every way, from the type of home we offer, to our many amenities and the customer experience, we start with you, the customer, in mind and simply ask, "What do you want your community to be?"